In a world of new normal, delivery businesses will continue to play an essential part, but how do you deliver the best experience? The packaging you use plays an important role.
Here are a few tips for selecting the right packaging:
Diners may reheat food to warm it up. Use packaging that is microwave-friendly. Packaging with the PET symbol is usually safe for microwave heating.
Select strong, foil-lined paper wrap for burgers and sandwiches. These will seal the heat in and control the moisture as well.
Make sure your containers have holes to let out the steam from the food. This will stop your fried items and pizza crusts from becoming soggy.
Make sure your packaging is not bigger than the food it holds, otherwise the heat will be lost and contents will move.
To avoid spills during delivery, loosely cover packaging with microwaveable plastic wrap or wax paper and seal with the lid to keep it tight.
When using plastic wrap to cover your dish, make sure it's not touching the food. Presentation is key especially in delivery.
Tip: Along with packaging ingredients play a big role in increasing the life of your dishes. Using ingredients like Hellmann's Real Mayonnaise allow your buns and salads to stay fresher for longer.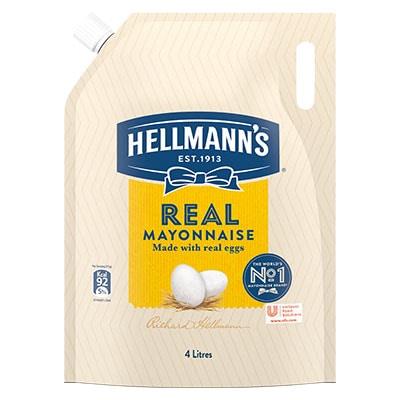 Hellmann's Real Mayonnaise is the world's no.1 mayonnaise, made with quality ingredients. Perfect for sandwiches, salads, dips and dressings.
Find out more