We are rewarding customers who make their first purchase of PKR 5,000 at our online Product Shop.
Note: You must create an account and login before placing your order to receive your free points.

WATCH: How Product Shop Works
Don't know your distributor?

Simply select your city & select Don't know my distributor and leave the rest on us!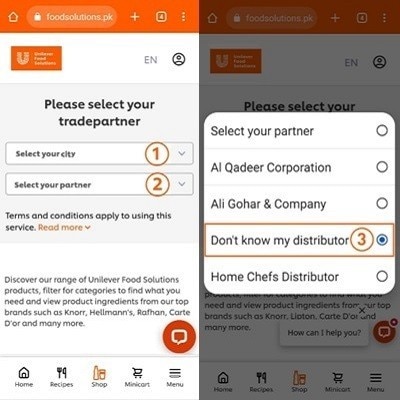 The following terms and conditions apply:    
Offer can be availed only one time.
Offer is valid only on first online order.
Minimum order value needs to be PKR 5,000/-
Offer is only available to food service outlets e.g., hotels, restaurants, and catering companies.
Your reward points will be instantly transferred to your account once order placement is completed.
Unilever Food Solutions reserve the right to change or stop the promotion any time.