The Perfect Burger is a combination of the right bun, toppings and sauces, but if the patty isn't just right, your burger will lose all it's juicy beefy potential.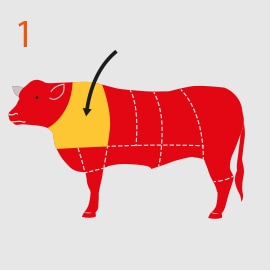 1. Choose the meat
In general, an 80/20 mix of meat to fat ensures a succulent beef burger - if cooked medium. Chuck is perfect, but you can use different cuts, like fattier rib or gelatinous shank. Also consider the breed. A grass-fed Angus is a good option.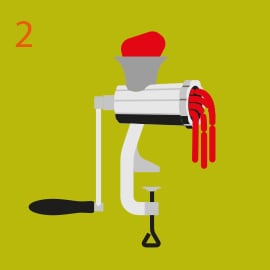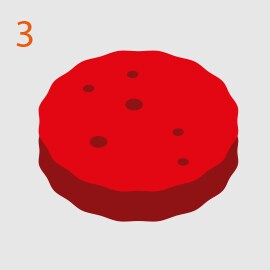 3. Shape the patties
Shape your patties, taking an average of 170 gr (1/3 pound) of meat into account. The ideal thickness is 2 cm (3/4 inch), this way you can still reach medium-rare. Make a shallow well in the top to prevent over plumping.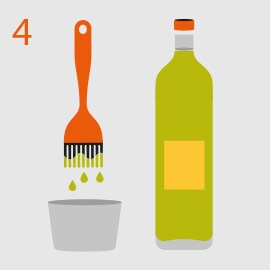 4. Prepare the grill
Now heavily season your patties with salt and pepper. Preferably use a charcoal grill and heat it to a high temperature. Oil the grill grate, not the patty.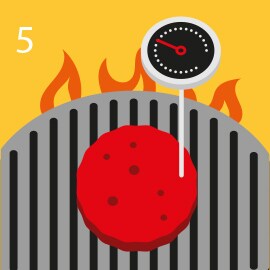 5.. The grilling
Grill your burgers like a steak: first scorch on high heat, then cook for about 3-4 minutes more on each side at a lower temperature, flipping just once. Never press or flatten. Check the cooking with a thermometer, it should read 60ºC for medium.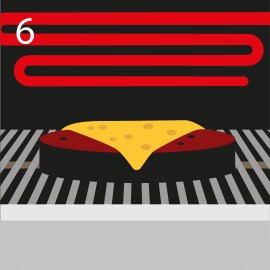 6. Add cheese
Add cheese 1 minute after flipping. Cover or place under a salamander grill and continue cooking. Be sure the cheese of your choice is prepared well to make it melt evenly; grate or slice firm cheese, crumble soft cheese like chèvre or feta.