Cook like a true Thai chef with Head Chef Saiphin Moore. Master popular Thai dishes from spicy curries to seafood stir-fry!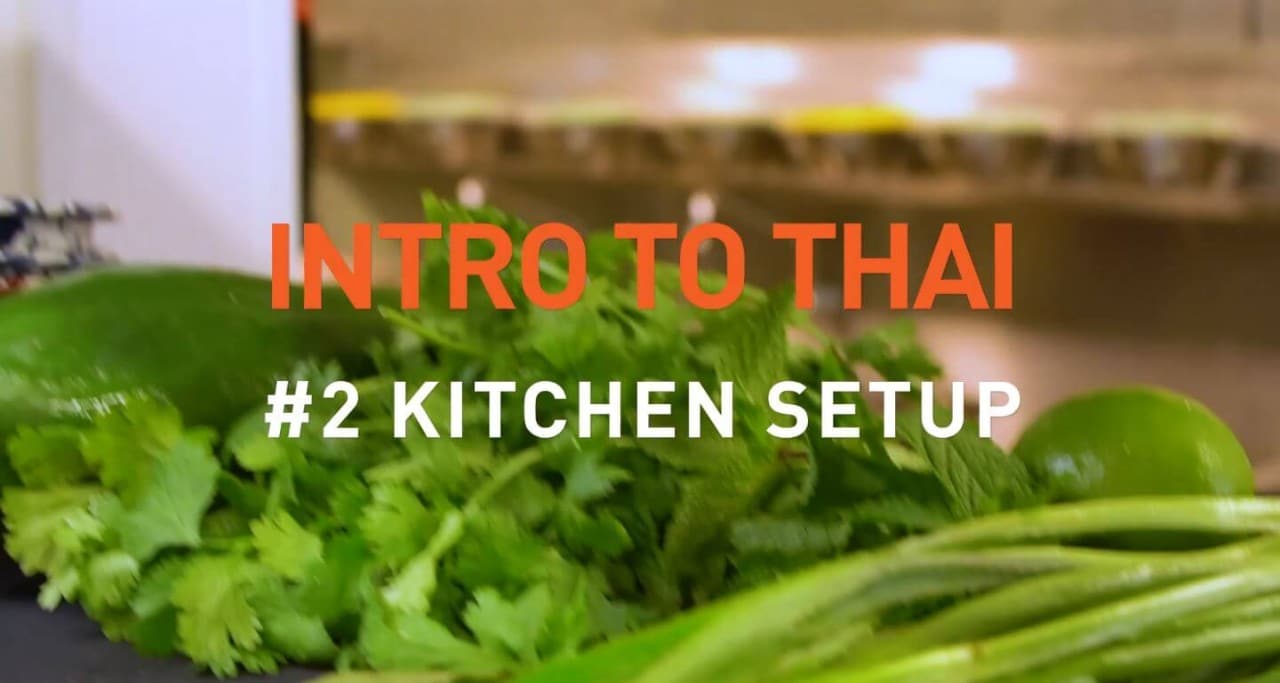 An introduction
Learn how to cook like a Thai chef with Saiphin Moore – Head Chef and Owner of Rosa's Thai Café in London. She'll introduce you to the unique flavours, techniques and ingredients of Thai cuisine, with tips on how to create authentic Thai dishes, including spicy curry and seafood stir-fry.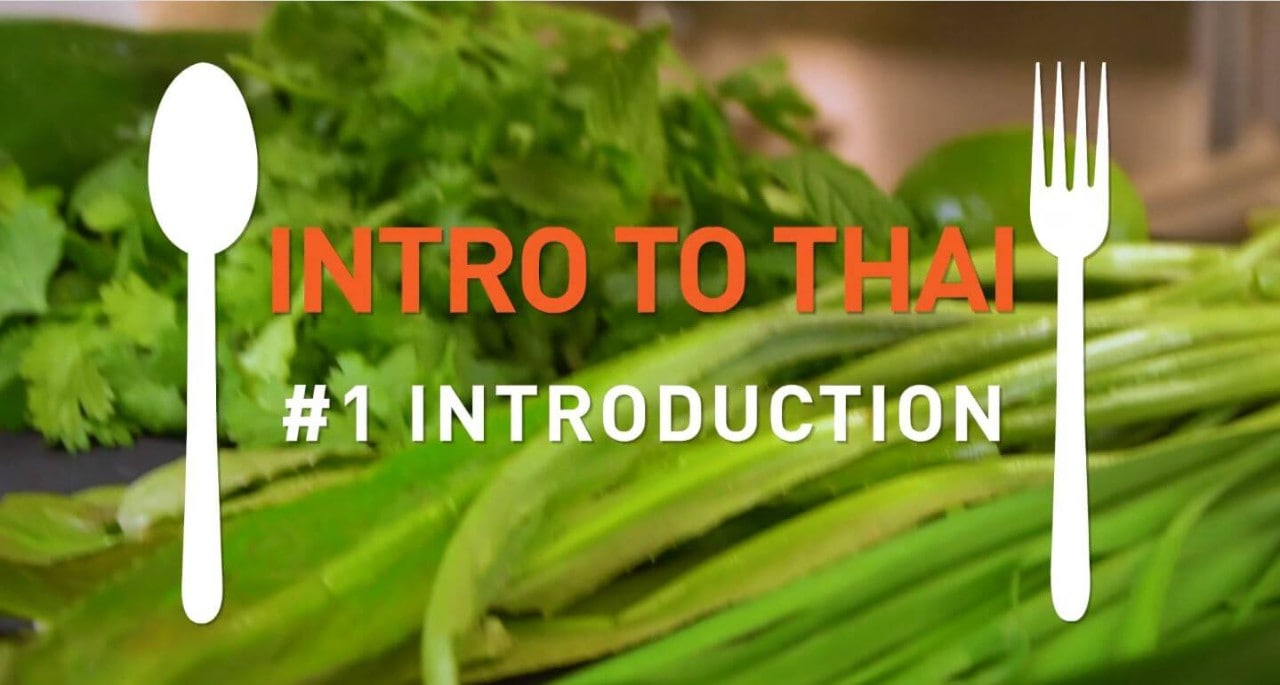 Using the right equipment
Master authentic Thai cuisine with this essential equipment, from a simple pestle and mortar to a quality rice cooker.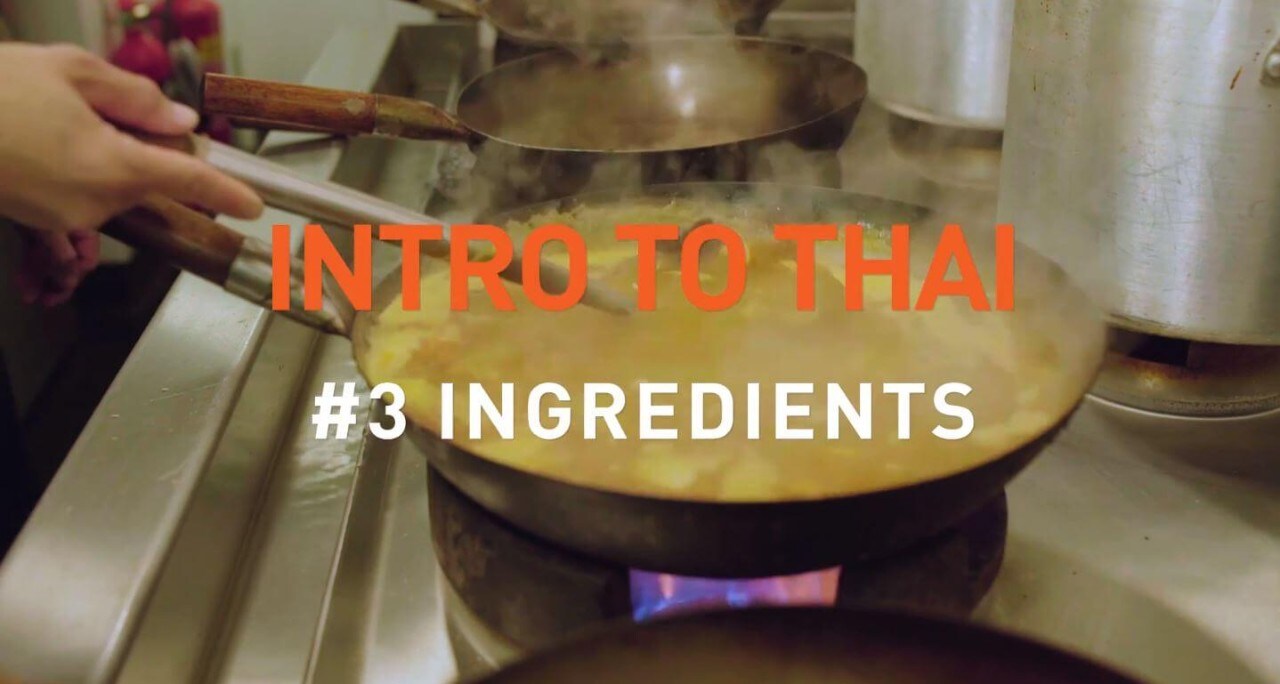 Using Authentic Ingredients
Learn from Chef Saiphin Moore about essential ingredients and which fresh herbs and spices are key to creating an authentic Thai dish.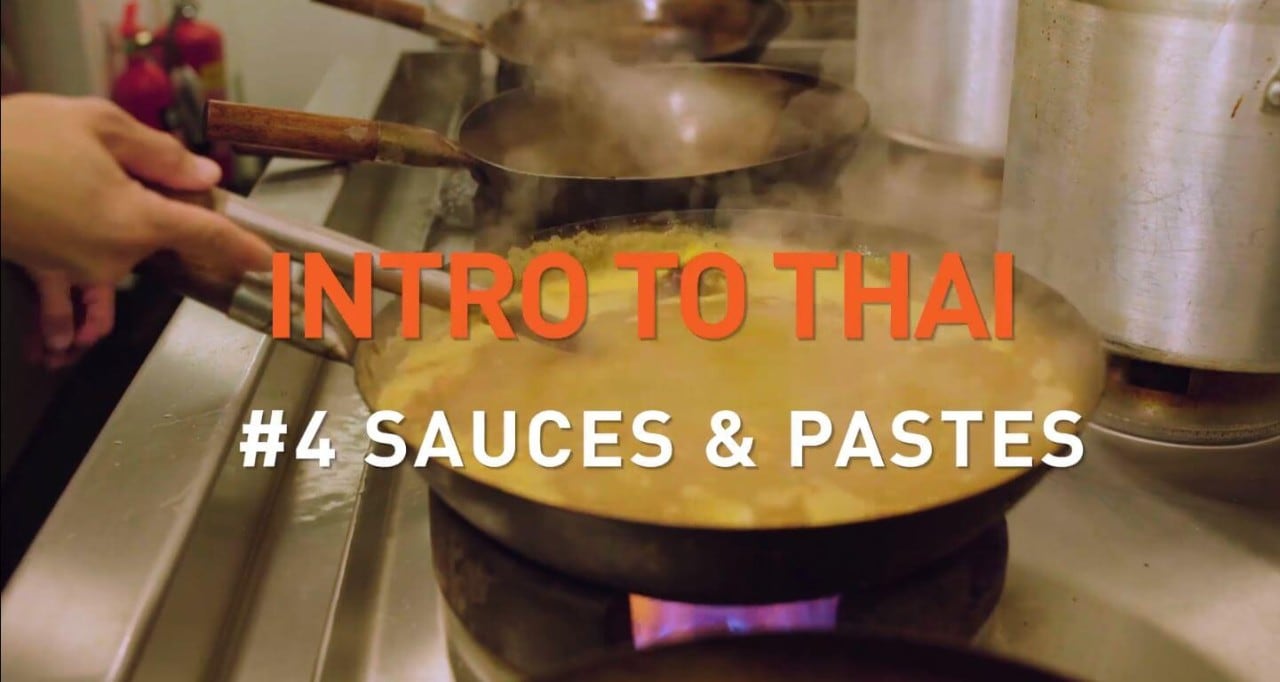 Creating Your Flavour Base
Learn how curry pastes and sauces form the base of many Thai dishes, including classic Pad Thai and stir-fries.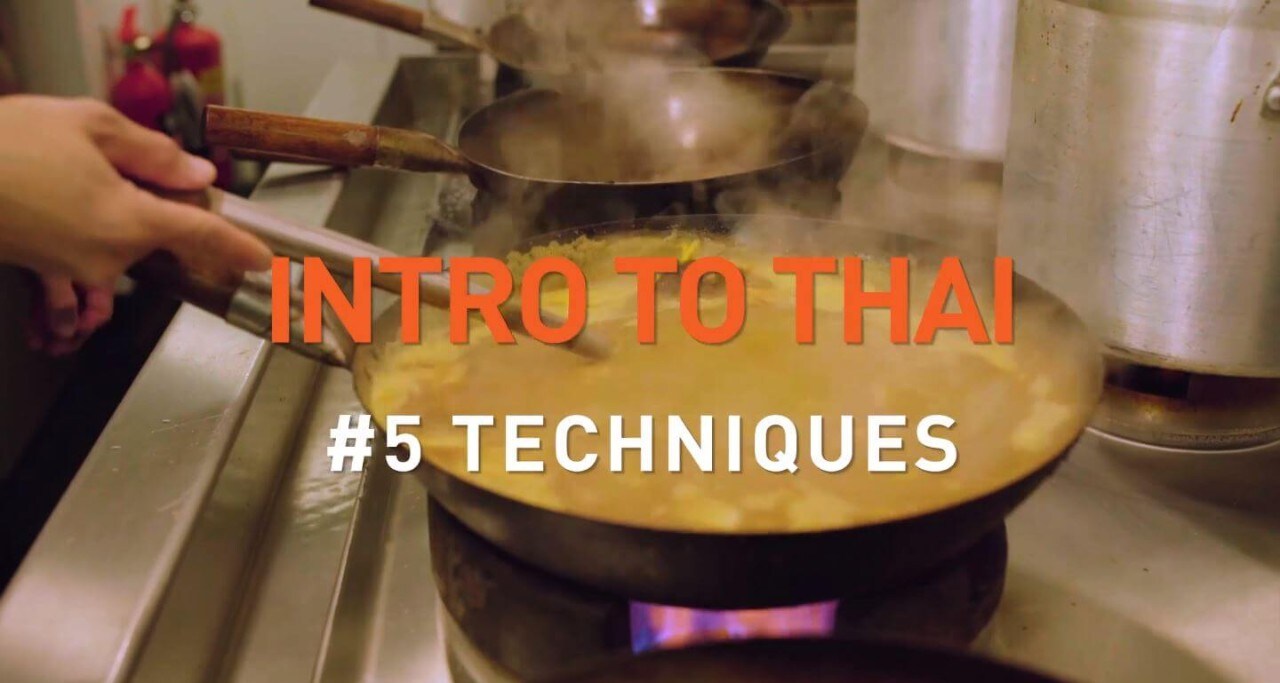 Top Techniques to Master the Basics
Chef Saiphin Moore talks you through the essentials of mastering the wok; a vital piece of equipment in every Thai kitchen.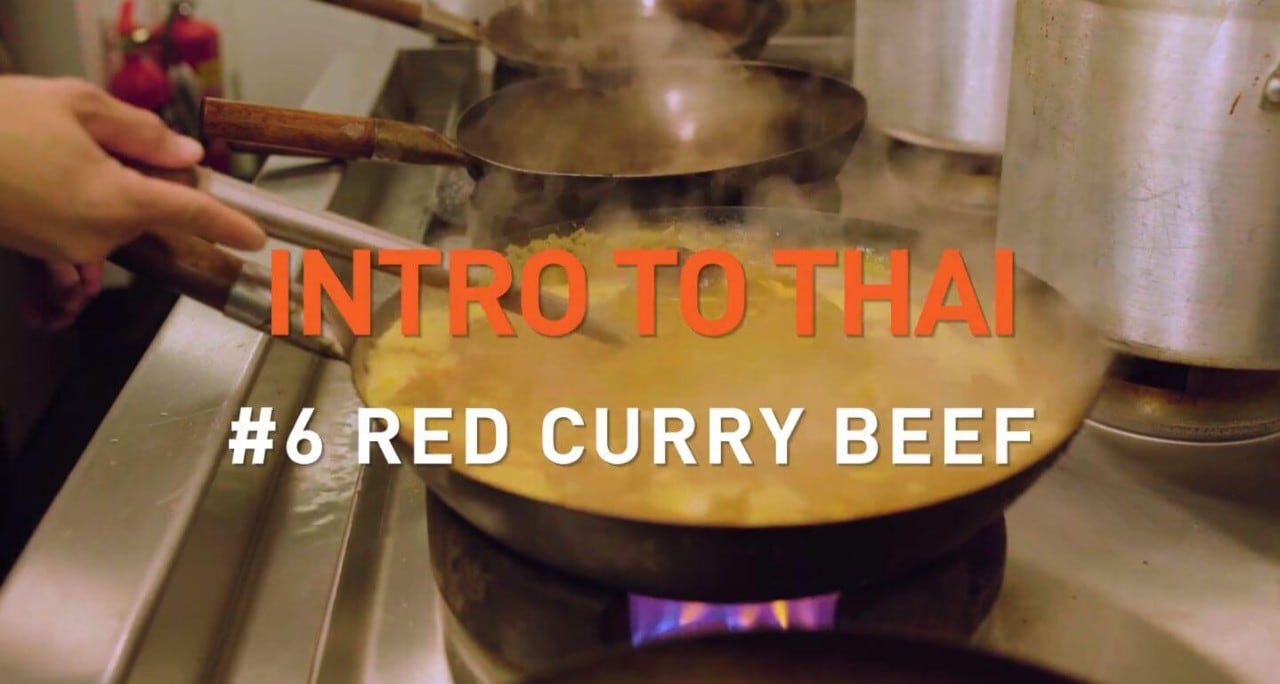 Red Beef Curry with Coconut Milk
Watch this step-by-step guide to creating red beef curry, with a base of red curry paste, plenty of herbs and, of course, beef.
Herby Seafood Stir-Fry
Master the art of seafood stir-fry, with a base of fragrant herbs and spices, mixed shellfish and the addition of a secret ingredient...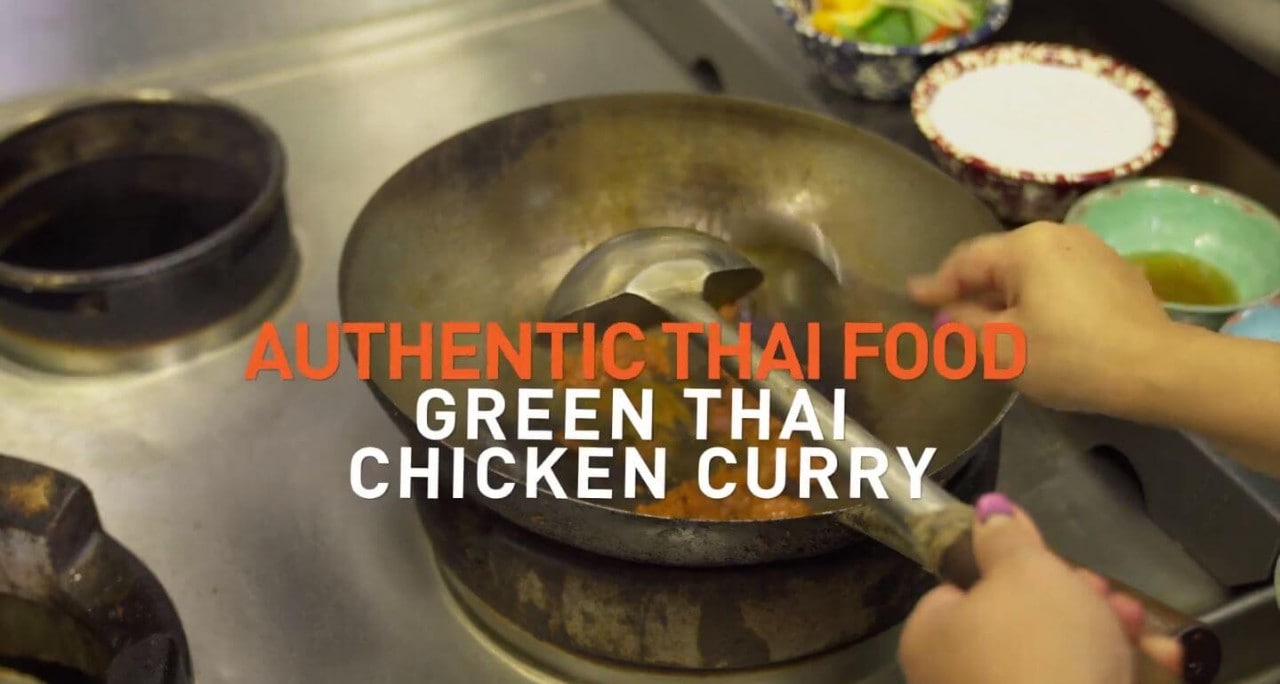 Green Thai Chicken Curry
This Thai green curry with chicken is made with a rich base of green curry paste and coconut milk, flavoured with herbs and sauces, and a few special Thai ingredients.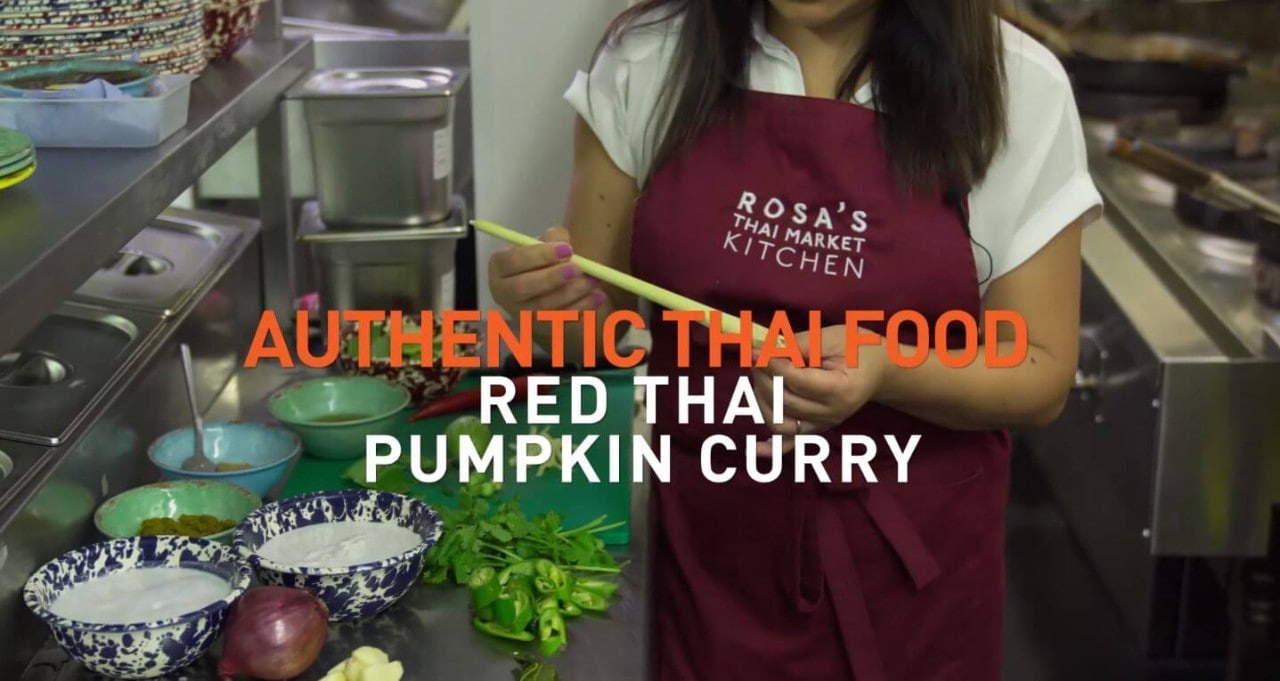 Red Thai Pumpkin Curry
A rich and warming red pumpkin curry, made with a base of red curry paste and coconut milk, and bulked out with hearty veggies and herbs. A Thai classic.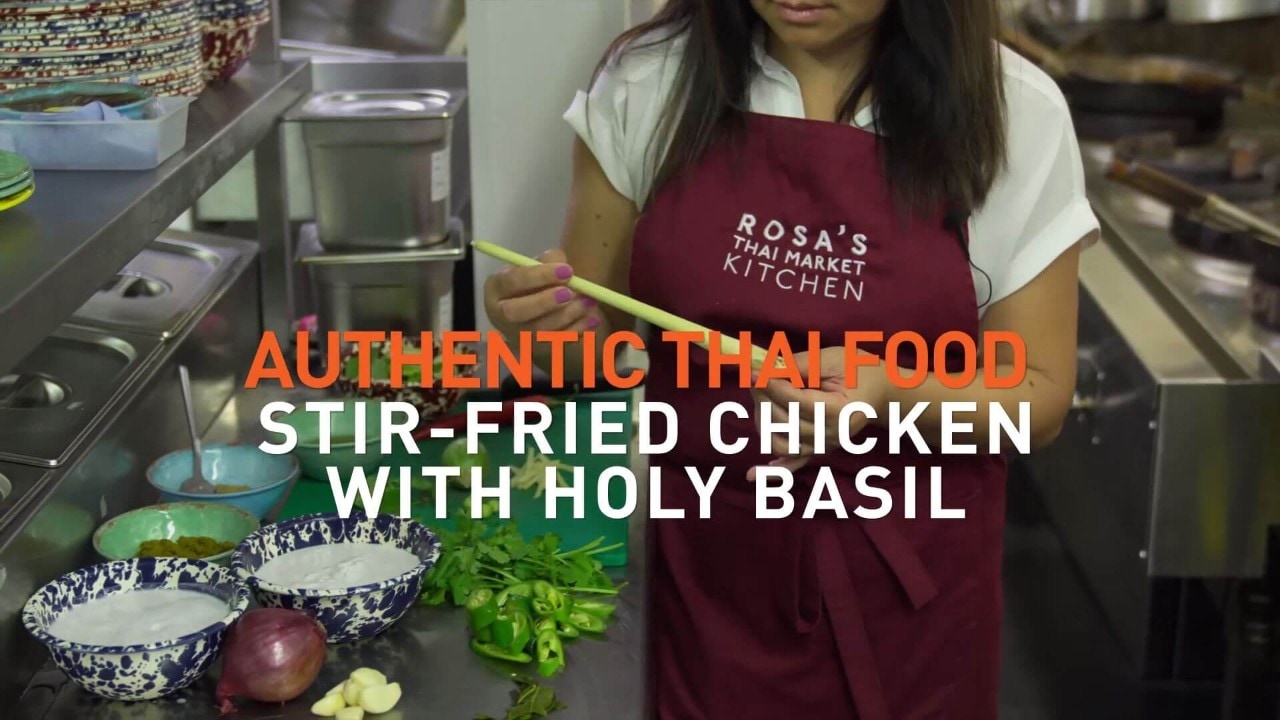 Stir-Fried Chicken with Holy Basil
This simple Thai stir-fry is a delicious combination of smashed garlic and chilli, chicken and plenty of herbs and Asian sauces.