Aloo Qeema
Aloo Qeema also known as Beef mince with potato is a Pakistani dish from the east spicy in taste. We have given this dish its own flare with our marinade spice solutions. A great recipe for everyday of Ramadan.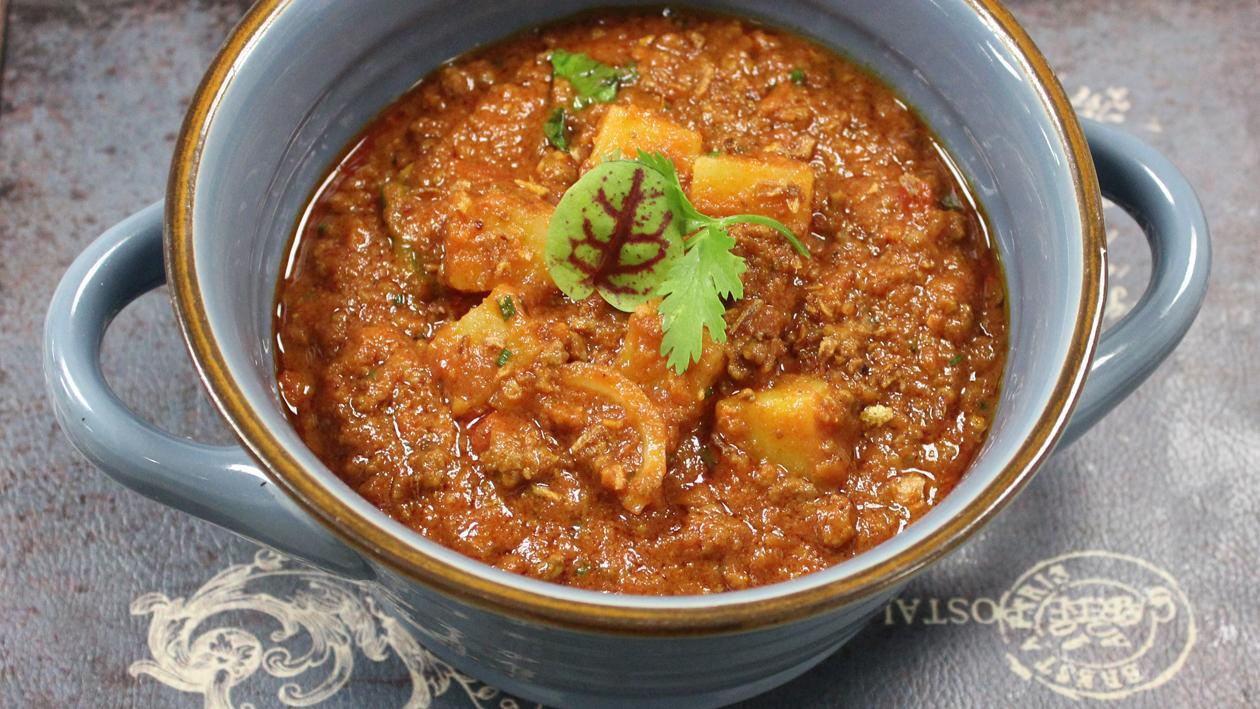 Ingredients
Aloo Qeema:
Fresh tomato, chopped

100 g

Garam masala, powder

40 g

Green chilli, sliced

10 g
Presentation:
Fresh green chilli, julienne

2 g

Fresh coriander, chopped

3 g
Preparation
Aloo Qeema:

Fry onions with Rafhan Corn Oil in a heavy based pan over medium heat.
When onions are soft but not brown, add meat, garlic and ginger and cook over medium heat about 3-5 mins or until all the moisture has dried from the minced meat.
Ad spices + 3 tbsp. water and stirring constantly, cook another 2 minutes.
Add chopped tomatoes, tomato puree and yogurt and cook for about 10 mins, stirring constantly.
Add potatoes, mix well.
Add 1 cup of water, cover and cook 30 mins over low heat or until potatoes are tender.
Add garam masala, chillies and coriander right before serving.
Mix well.

Presentation:

Aloo Qeema can be served in the bowl or plate.
Fresh ginger, green chilli, corianderon the top, serve with naan or rice.