BBQ Chicken Pizza Fries
Great recipe for a side dish or a sharing platter.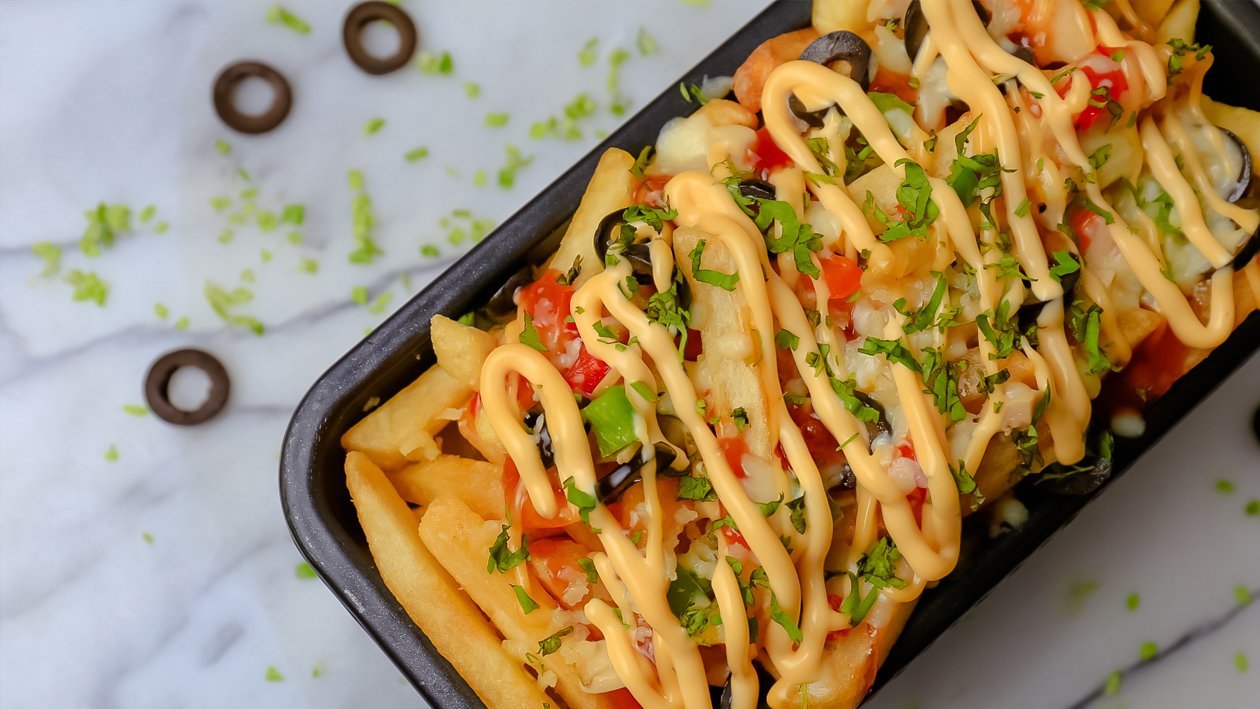 Ingredients
Preparation:
Chicken, cooked shredded

1 kg

Black olives, sliced

100 g

Cheddar cheese, grated

100 g

Mozzarella cheese, grated

100 g
To Serve:
Parsley chopped, for garnishing

5 g
Preparation
Preparation:

Coat the chicken with half of the Knorr Barbecue Sauce and season with cumin powder.
Fry the fries in deep fryer until cooked. Remove from the fryer, season with Knorr Chicken Stock Powder then transfer into the oven tray/plate topped with chicken, capsicum, mushrooms, olives and cheese.
Bake for 5 minutes or until cheese is melted or golden brown.

To Serve:

Either top with Best Foods Real Mayonnaise, or serve as a dip on the side.