Beef Seekh Kebab
Seekh Kebab also known as grilled beef kebab is a Pakistani dish from the east spicy in taste. We have given this dish its own flare with our marinade spice solutions. A great recipe for everyday of Ramadan.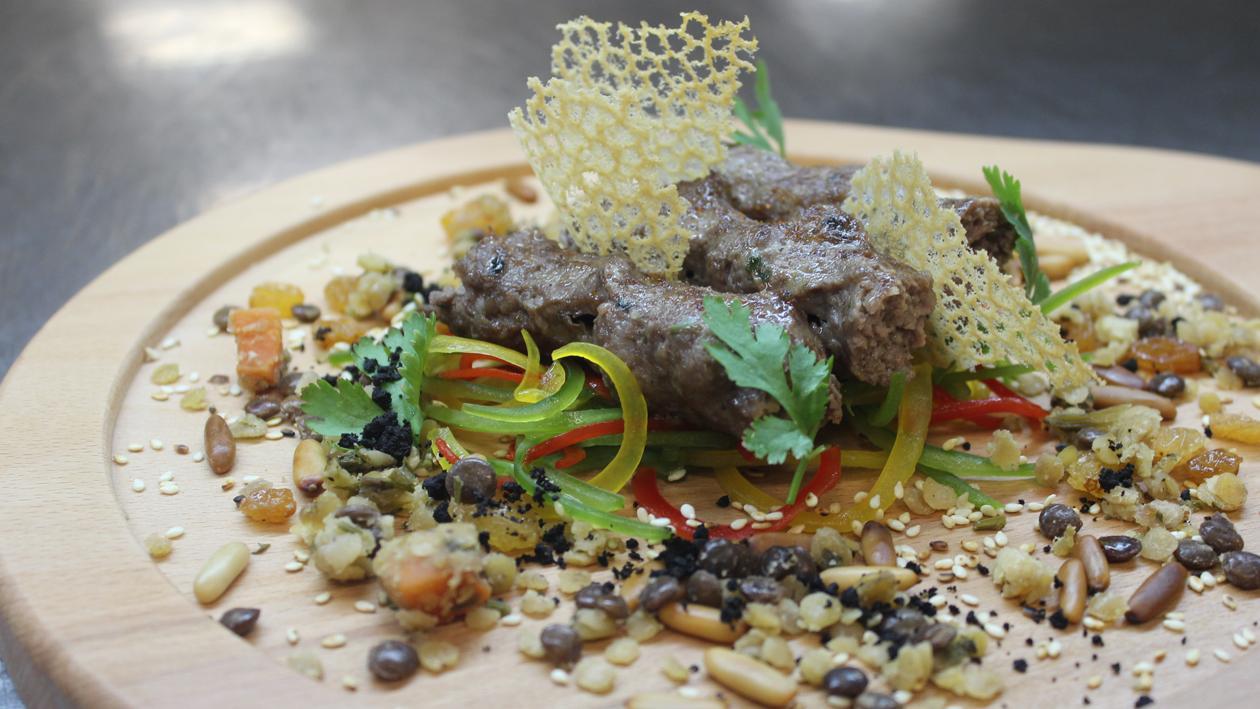 Ingredients
Preparation:
Fresh tomato, chopped

200 g

Garam masala, powder

40 g
Presentation:
Fresh coriander, chopped

3 g
Preparation
Preparation:

Process the onion, Rafhan Corn Oil, green chillies, garlic and root ginger in a food processor until finely chopped.
Finely grate the potatoes and rinse thoroughly with water. Squeeze out as much water as possible by squeezing the grated potato in a sieve or clean tea towel.
In a large bowl, Knorr Demi Glace combines the onion mixture and the potatoes with the mince and the remaining ingredients. Mix well. Cover, and leave in the refrigerator for a couple of hours or overnight.
Take handfuls of the mixture and wrap around each skewer in the shape of a sausage. Place under a hot grill at the highest setting, or cook on a barbecue heated to high heat. Turn over once whilst cooking. Kebabs are done when both sides are crisp and browned, and when juices run clear.
Serve hot with slices of onion and lemon wedges.

Presentation:

Seekh kabab can be served in the wood or plate.
Fried garlic and fresh coriander, dry nuts, crispy lentil green garnish.