Chicken and Grape Salad
This chicken salad recipe makes a delicious, quick meal. Made with chicken, grapes, and roasted nuts, it is always a favorite.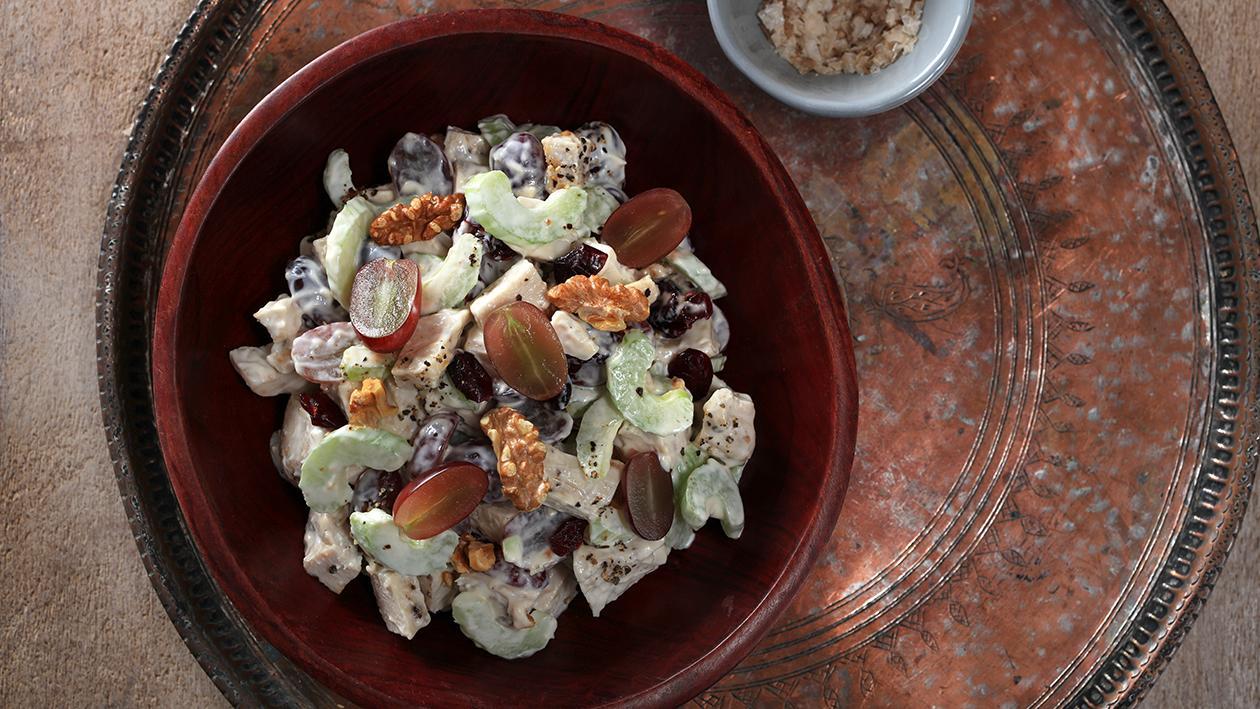 Ingredients
Preparation:
Chicken boiled, cut into cubes

1 kg

Red grapes, seedless, halved

150 g

Black pepper crushed

10 g
Preparation
Preparation:

Add chopped chicken to a large bowl along with celery, grapes, dried cranberries, chopped walnuts, Best Food's Real Mayonnaise, salt and pepper. Stir together until just combined.

Garnish:

Add whole walnuts over for garnish.