Paratha turnovers have all the potential to be the next viral comfort food. Serve the right dip or sauce with them and you have the perfect appetizer. Play around with the filling, be creative add Knorr Professional Chicken Stock Powder to boost the real chicken aromas. Download the recipe below!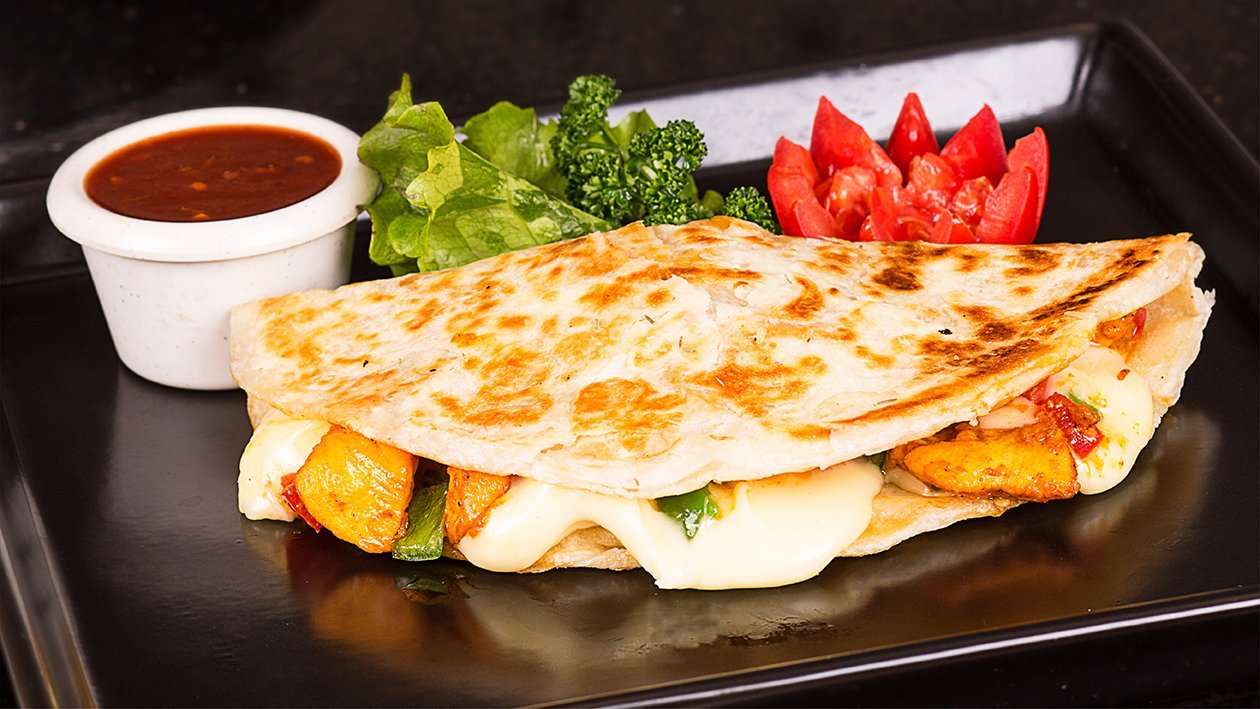 Ingredients
Filling:
Green chilli, chopped

20.0 g

White pepper powder

3.0 g

Fresh coriander, chopped

20.0 g

Cheddar cheese, grated

300.0 g
Paratha:
Green Chilli Dip:
Green chilli, paste

40.0 g
Preparation
Filling:

Heat oil and sauté onions and green chillies.
Add in chicken mince and cook till water evaporates.
Add in Knorr Professional Chicken Stock Powder, soy sauce and pepper along with Knorr Professional Chilli Garlic Sauce and cook till filling becomes dry.
Lastly mix in mayo and coriander and cool the filling to room temperature.

Paratha:

Take a frozen paratha, place it on the griddle slightly toast it on both sides.
Place about 180g of the filling on one side of a paratha.
Fold it into half-moon shape, press and cook by smearing it with butter on both sides. Till crisp and golden.
Serve hot with sauce.

Green Chilli Dip:

Blend Hellmann's Real Mayonnaise, yoghurt and green chillies with ginger juice until smooth.