Designed for professional chefs, check out this Chicken Quesadillas with Garlic Mayonnaise recipe: cooking instructions broken into components, full list of professional ingredients, chefs' preparation secrets. Master this recipe with products like: Hellmann's Garlic Mayonnaise.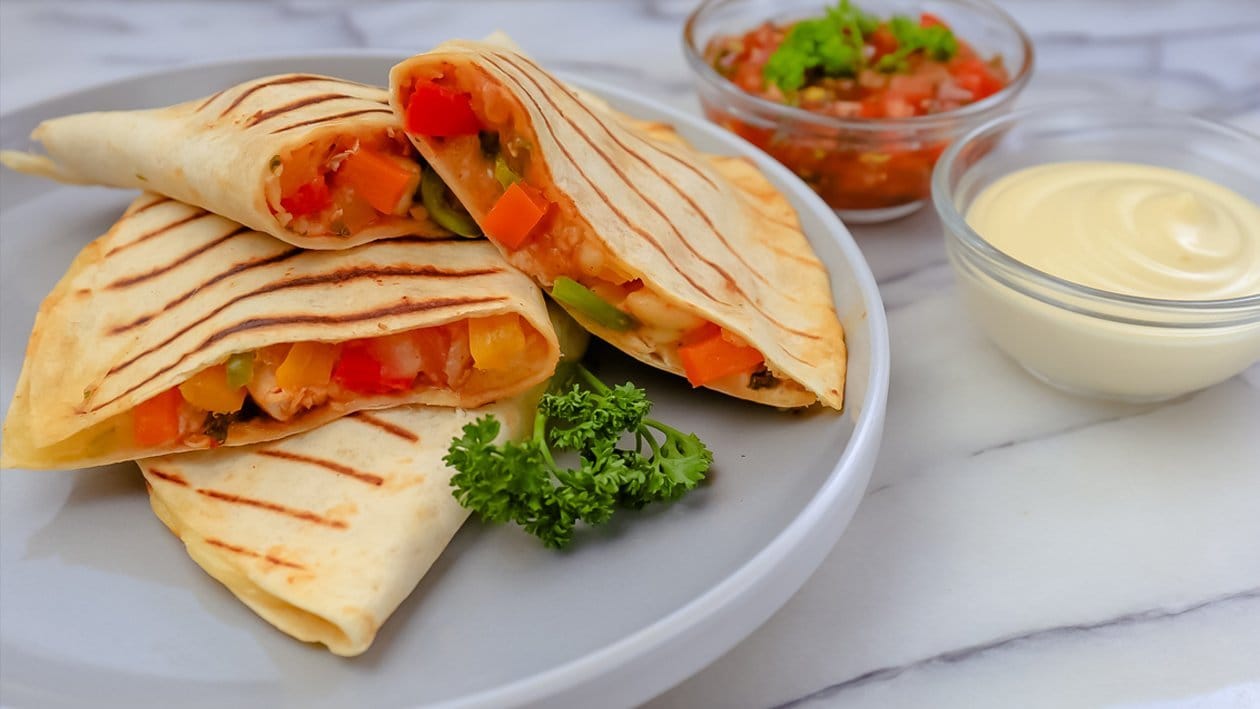 Ingredients
Chicken Quesadillas with Garlic Mayonnaise:
Chicken breast, thin strips

1.0 kg

Cheddar cheese, grated

200.0 g
Preparation
Chicken Quesadillas with Garlic Mayonnaise:

Heat olive oil in a skillet over high heat. Sprinkle chicken with salt, pepper and Cajun seasoning. Add chicken to skillet and sauté over medium-high heat until done. Remove from the skillet and set aside.
Throw in the onions and peppers in the same pan and cook for 3 to 4 minutes. Remove and set aside.

Sizzle the butter in a separate skillet or griddle over medium heat and lay a flour tortilla in the skillet. Then build the quesadillas by laying grated cheese on the bottom tortilla, and then arranging the chicken and cooked peppers. Top with a little more grated cheese and top with a second tortilla.
When the tortilla is golden on the first side, carefully flip the quesadilla to the other side, adding another 1/2 tablespoon butter to the skillet at the same time. Continue cooking until the second side is golden. Repeat with the remaining tortillas and fillings.
Cut each quesadilla into wedges and serve with Hellmann's Garlic Mayonnaise.