Classic Roast Beef with Demi-Glace
When making a traditional roast, having enough pan juices for the gravy is a challenge and using stock doesn't have the flavour you need. Before roasting the oven dust the beef in some Knorr Professional Demi Glace Base to get extra flavour and colour.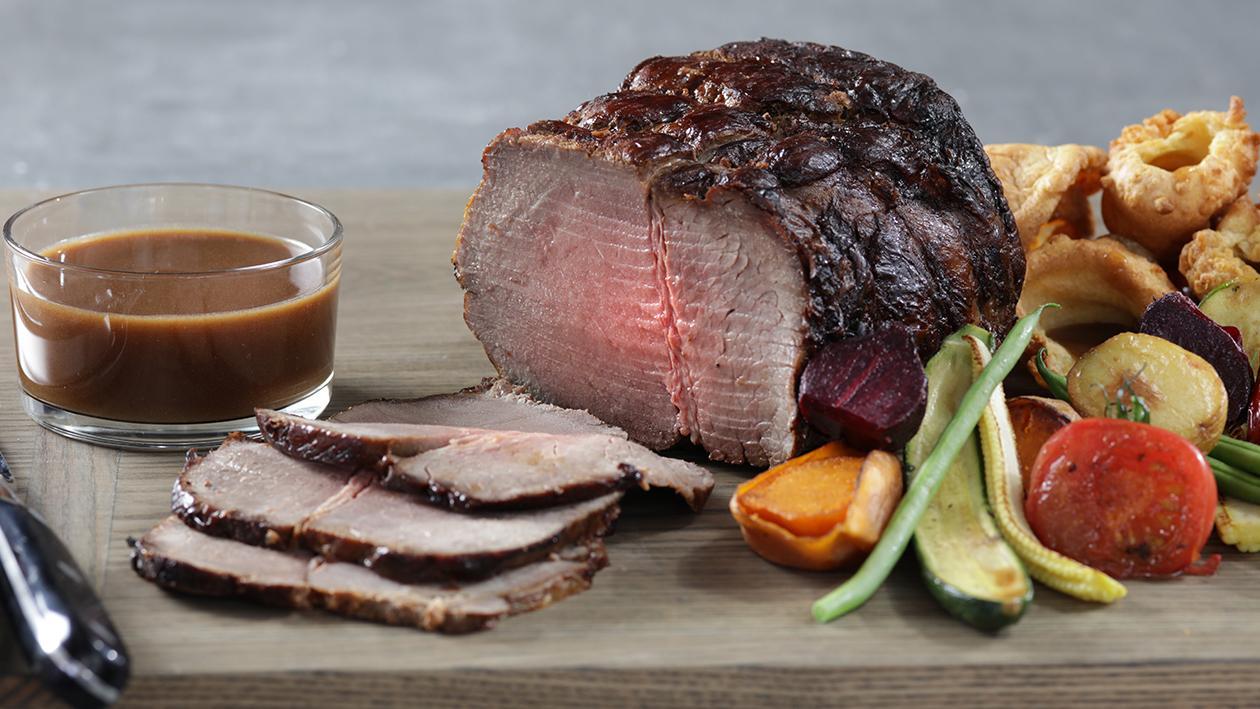 Ingredients
Roast:
Gravy:
Plating:
Preparation
Roast:

Preheat oven to 230°C. Rub the beef roast with the oil and 15g Knorr Professional Demi Glace Base, sear on hot grill.
Place on a wire rack in a shallow baking tray and bake for 20 minutes, then reduce oven to 110°C and bake for 2 hours until a meat thermometer reads 63-66°C for medium-cooked, and 68-74°C for well done. Set aside to rest for at least 20 minutes before carving.

Gravy:

Place 1L water into a large pot and heat, whisk in the Knorr Professional Demi Glace Base and bring to the boil stirring continuously. Pour off the beef juices collected in roasting pan, skim the fat and add remaining juice to gravy. Reduce heat and simmer for a further 2 minutes.

Plating:

Slice the beef sauce with gravy, put some sauce in the Yorkshire, and scatter the zucchini, and carrots.