Country Style Gravy
This gravy is created with many fresh ingredients to represent the country style of cooking dishes. Savoury, fresh and packed with flavours that work well with roast beef. View the recipe below.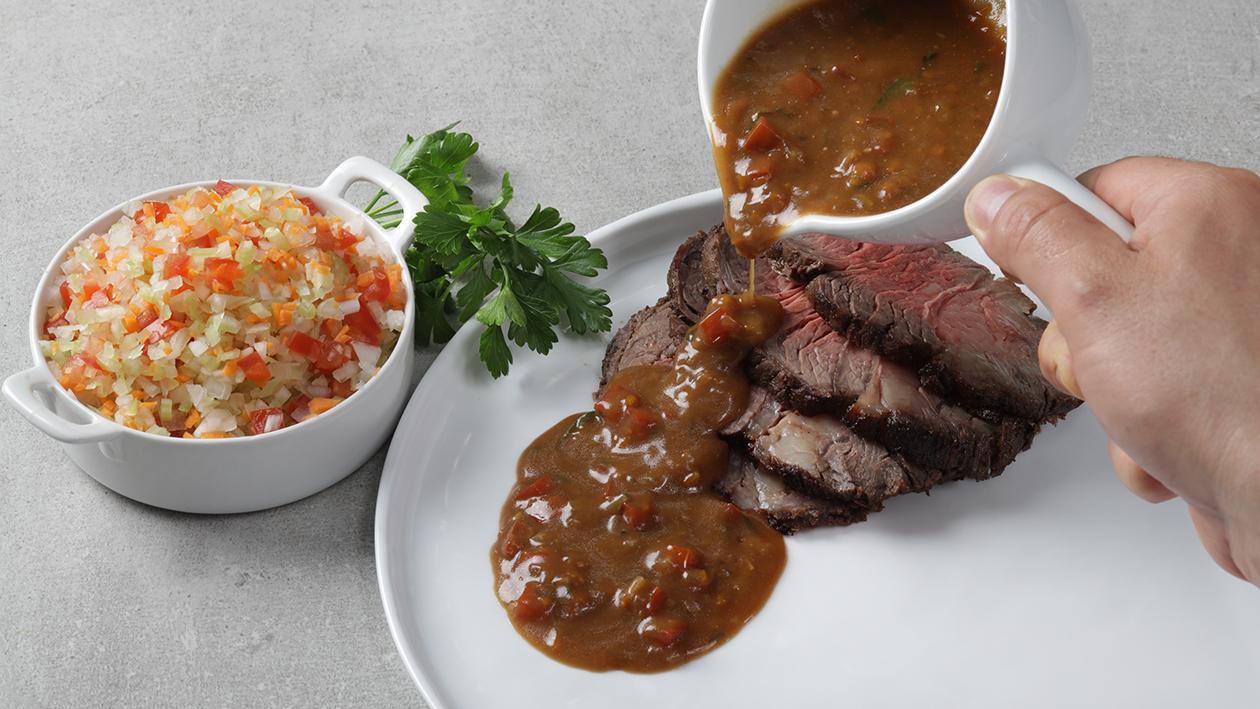 Ingredients
Country Style Gravy:
Red pepper, brunoise

30 g

Rosemary.finely chopped

5 g
Preparation
Country Style Gravy:

Sauté onion, carrot, celery, peppers in butter and garlic, until golden and soft.
PrepareKnorr Professional Demi Glace Base with water, once thick add to sautéed vegetables.
Add tomatoes and fresh rosemary before adding cream for richness.