Maple Cola Braising Liquid
The beauty of this braising liquid is that it helps the fat cap of the brisket to caramelize even more, with a sweet chilli note. Try out the recipe below!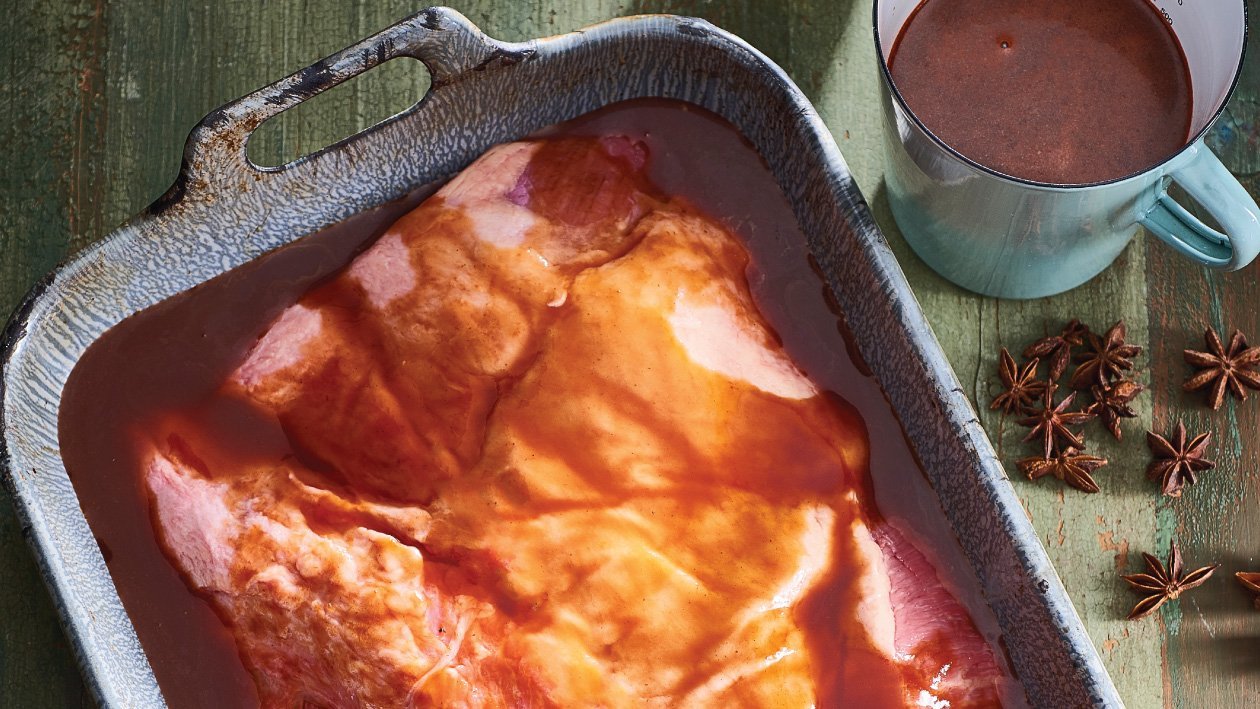 Ingredients
Method:
Green chili, deseeded, chopped finley chopped

50 g
Preparation
Method:

Combine all ingredients together, add to brisket.
Roast covered for 5 hours at 140°C. Uncover for the last 30 minutes of cooking.