Designed for professional chefs, check out this Maple Cola Braising Liquid recipe: cooking instructions broken into components, full list of professional ingredients, chefs' preparation secrets. Master this recipe with products like: Knorr Professional Chicken Stock Powder.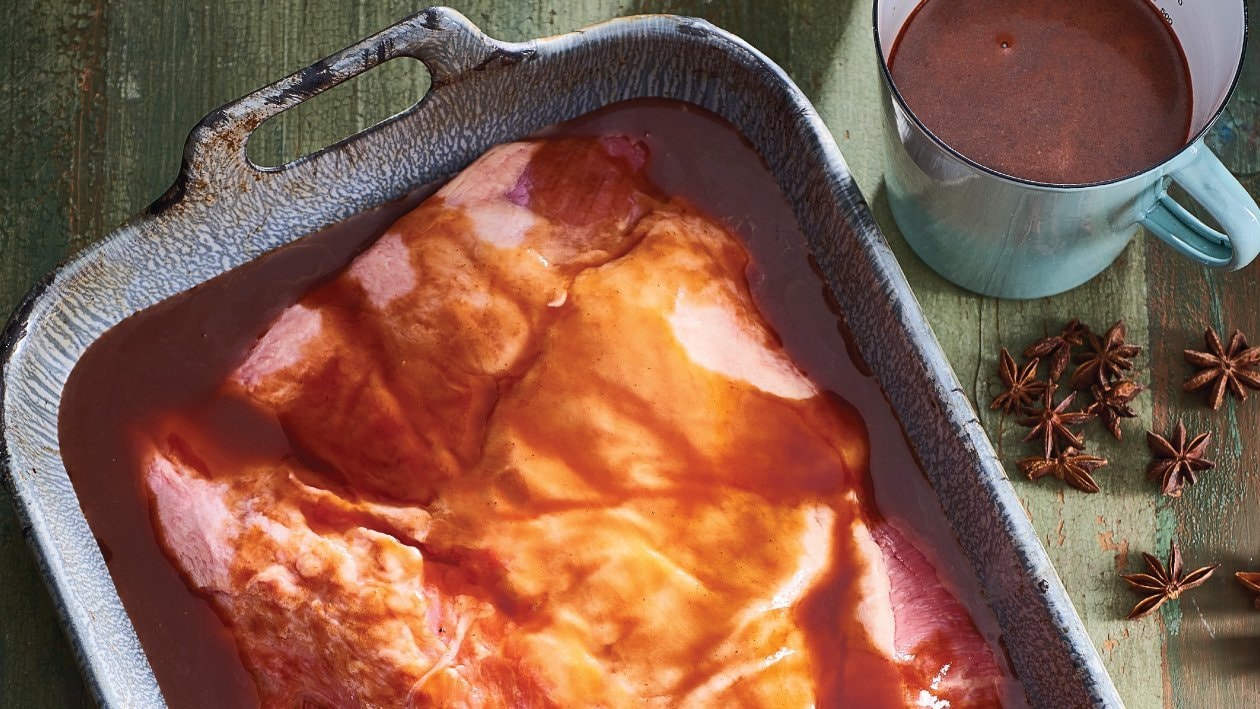 Ingredients
Maple Cola Braising Liquid:
Green chili, deseeded, chopped finley chopped

50.0 g
Preparation
Maple Cola Braising Liquid:

Combine all ingredients together, add to brisket.
Roast covered for 5 hours at 140°C. Uncover for the last 30 minutes of cooking.