Masala Chai Crème Brûlée
Designed for professional chefs, check out this Masala Chai Crème Brûlée recipe: cooking instructions broken into components, full list of professional ingredients, chefs' preparation secrets. Master this recipe with products like: Lipton Yellow Label Teabags.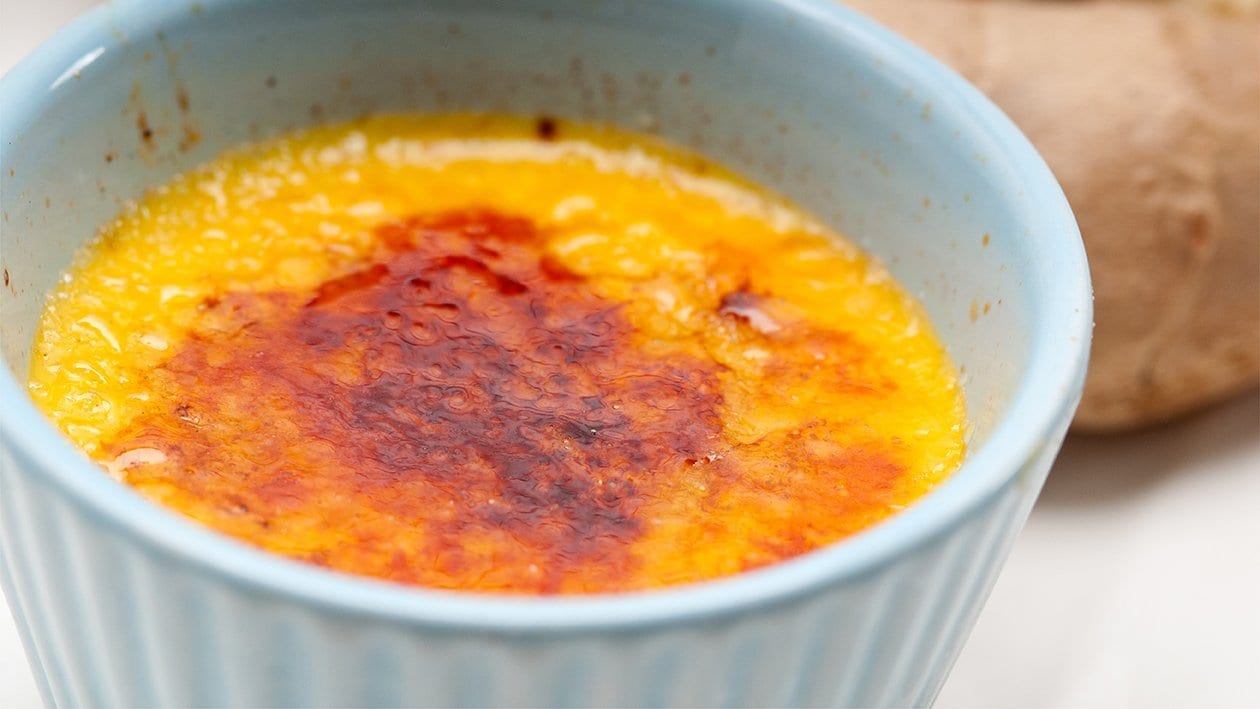 Ingredients
Crème Brûlée:
Lipton Yellow Label Teabags (20x150TB)

2.0 pc

Black pepper crushed

1.0 g
Preparation
Crème Brûlée:

Heat cream and milk slowly, simmer, don't boil.
Brew the Lipton Yellow Label Teabags in simmering cream.
Add spices and brew for 5 minutes.

Strain the mixture.
In a mixing bowl cream the sugar and eggs until sugar is dissolved and mixture is turned light yellow.
Temper the chai cream mixture into the egg sugar mixture.
Pour the mix into ramekins.
Place ramekins in a water bath and bake in the oven for 30 minutes at 160°C.
Set Crème Brûlée in the fridge for 12 hours.

When ready to serve, sprinkle with caster sugar and Brûlée the top.