Sahoor is just as important as Iftar in Ramadan and should never be overlooked. You need slow releasing energy foods to keep you going through the day. Shakshuka is a favorite in the Middle East and this recipe includes chickpeas and labneh to give you that slow release energy your guests need. A must have dish on your Sehri menu!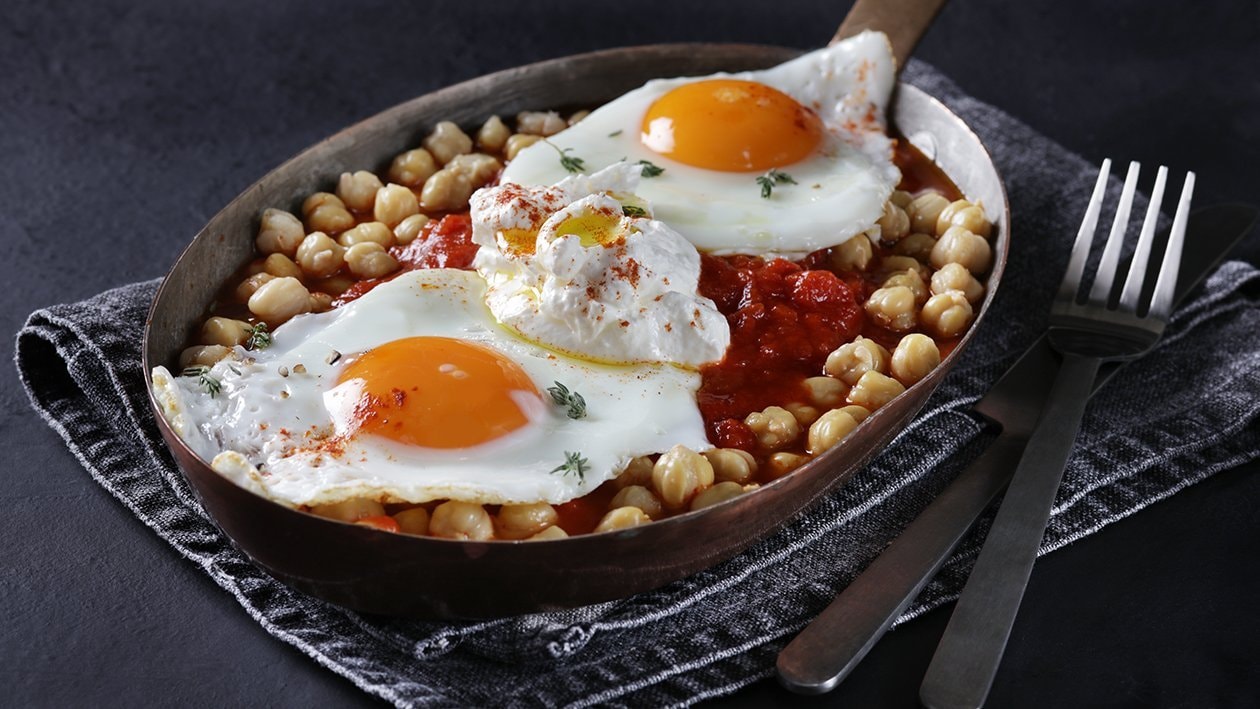 Ingredients
Shakshuka:
Chickpeas, cooked

300.0 g

Chickpeas, cooked

300.0 g
Garnish:
Preparation
Shakshuka:

Preheat the oven to 160°C.
Heat a skillet and add the tomato puree, smoked paprika and Knorr Professional Chicken Stock Powder and chickpeas. Heat through and transfer to small oven dishes, with a spoon make a small well in the center of the tomato gravy and crack the raw egg into the small wells, or cook the eggs separately.
Place the dishes in the oven and bake for 15min, then remove.

Garnish:

Scatter the Zaatar and spoon over the labneh in small scoops onto the Shakshuka.
Serve with toasted bread.