Strawberry Tres Leches
Chilled sponge in strawberry milk mixture, topped with strawberry syrup. This beautiful cake is the best dessert you could have on your menu!
Ramzan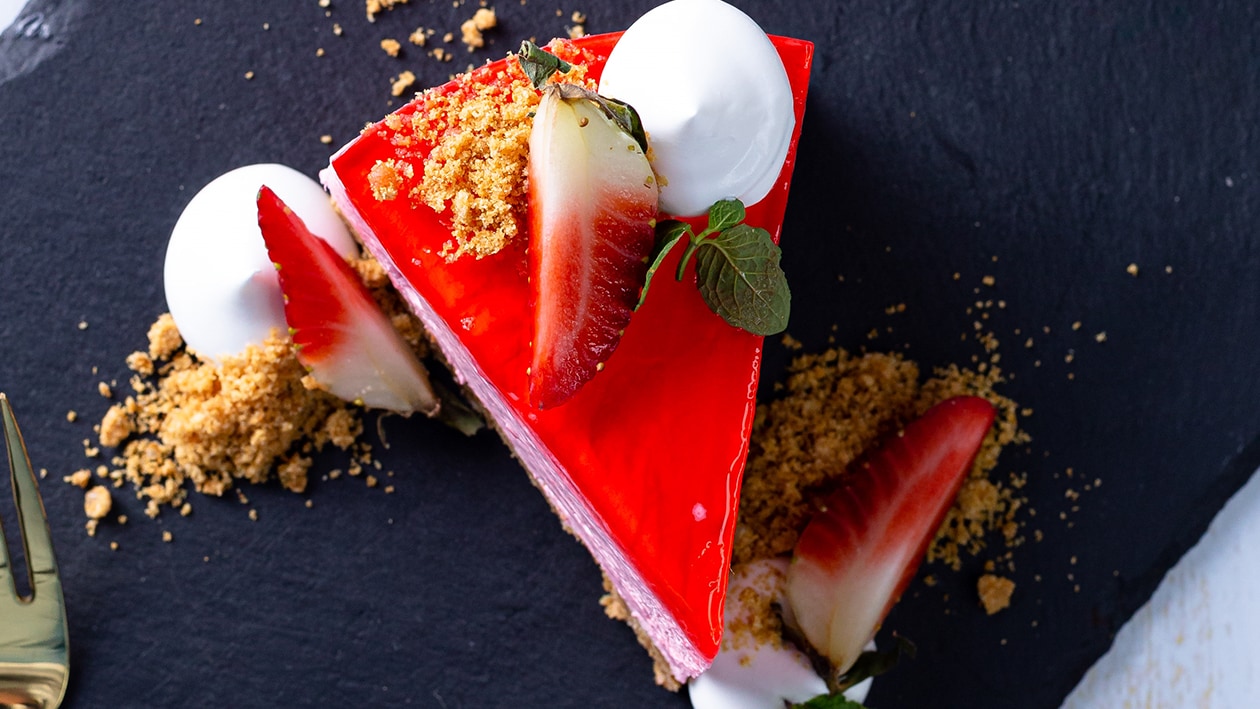 Ingredients
Strawberry Tres Leches
Base:
Filling:
Carte D'Or Strawberry Topping (12x1.28kg)
/g
60.0 g
0%
Evaporated milk
/ml
120.0 ml
0%
Topping:
Whipping cream
/g
100.0 g
0%
Rafhan Strawberry Jelly (6x2kg)
/pack
1.0 pack
0%
Base:
Filling:
Topping:
Preparation
Base:

Beat eggs, keep adding sugar gradually, beat until the egg is foamy and forms a ribbon.
Add flour and mix it well and pour over a 7 inche greased square pan and bake at 180°C for 20-25 minutes or until the toothpick comes out clean.

Filling:

Add cream, evaporated milk, milk, Carte D'Or Strawberry Topping and mix all the ingredients together until the mixture is smooth.

Topping:

Beat cream and Rafhan Strawberry Jelly until it forms stiff peaks.

Assembly:

Place the chilled sponge on a serving tray pour the milk mixture over the sponge and let it absorb all the liquids.
Let it chill for few hours and top with strawberry whipped cream and serve cold.