Teriyaki Chipotle Marinade
An All-purpose Marinade! Think of chicken & Salmon filet, I would use it as a dip for my fried potato wedges!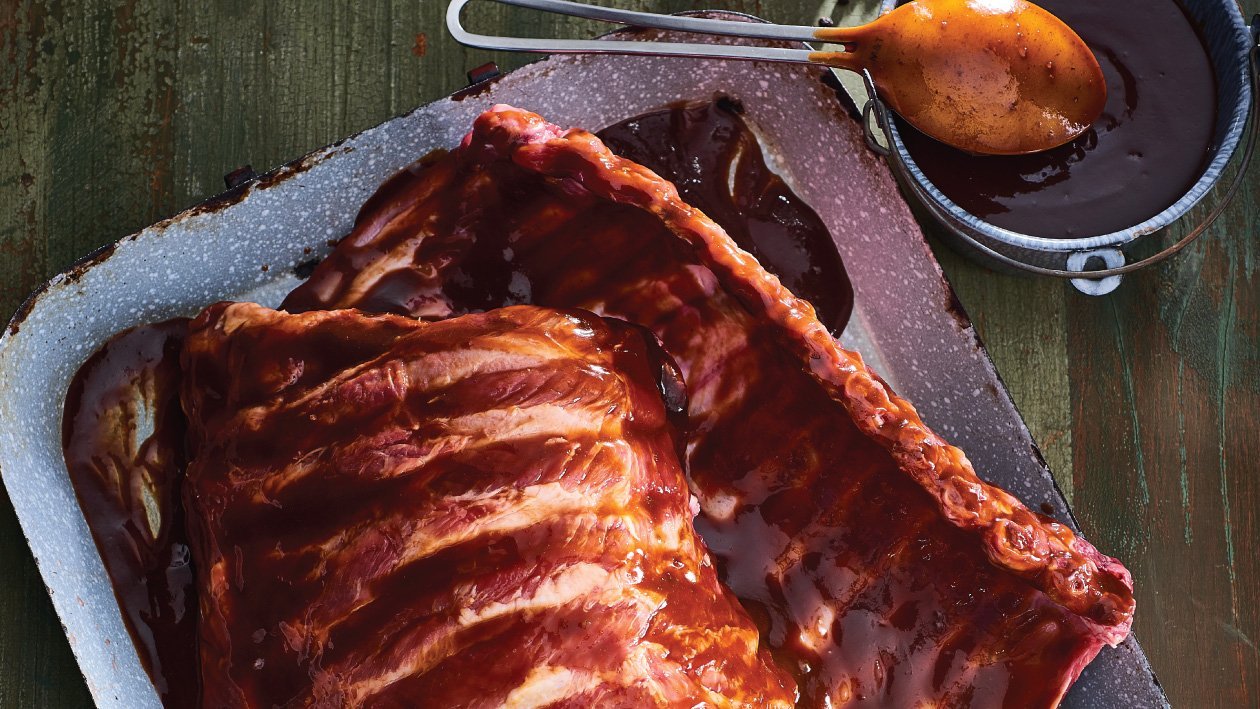 Ingredients
Teriyaki Chipotle Marinade
Instructions:
Knorr Professional Barbecue Sauce (12x800g)
/g
200.0 g
0%
Chipotle chilli peppers
/g
20.0 g
0%
Knorr Chilli Garlic Sauce (4x4kg)
/g
150.0 g
0%
Instructions:
Chipotle chilli peppers

20.0 g
Preparation
Instructions:

In a saucepan, combine all the ingredients together, simmer for 10 minutes and cool completely.
Pour cooled marinade over beef ribs, cover and marinate overnight.
Preheat oven to 150°C, cover ribs and roast for 2 hours, basting with pan juices every 15 minutes.