Thai Basil Beef Pizza
Thai cuisine continues to grow in popularity. This fusion recipe is mixing authentic Thai flavors and ingredients with the most popular dish pizza.
Main Course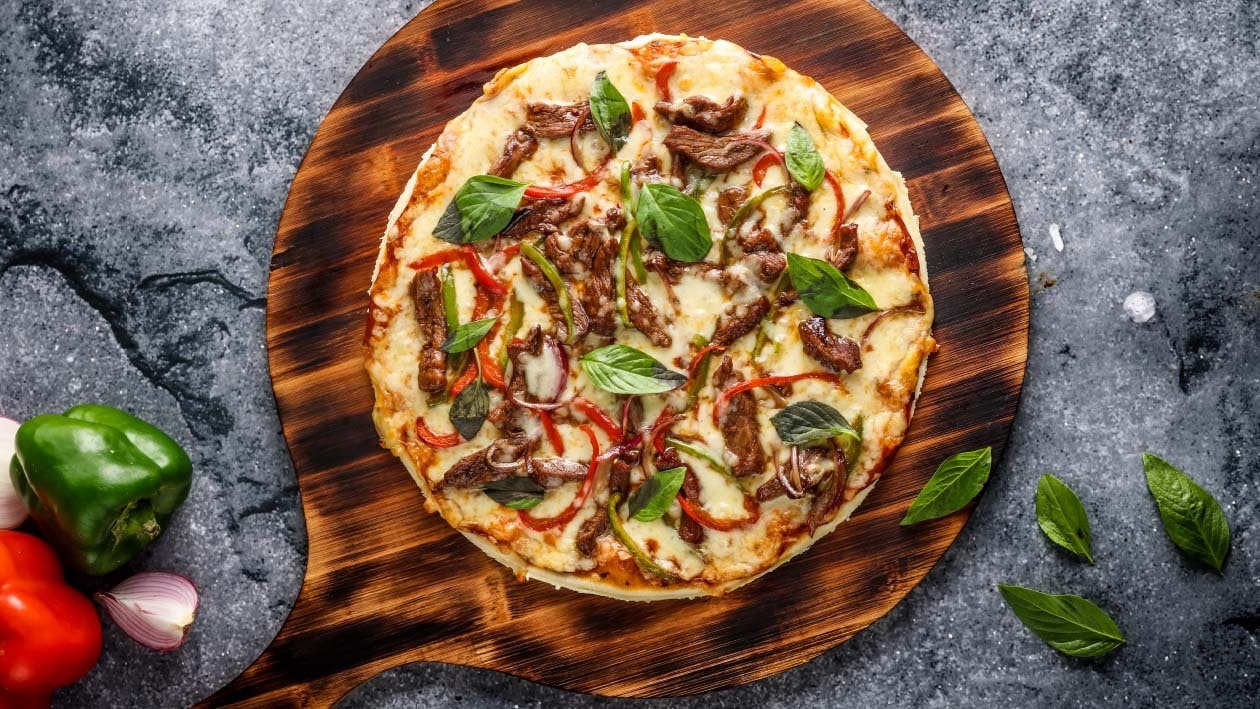 Ingredients
Thai Basil Beef Pizza
Thai Basil Beef Pizza:
Rafhan Corn Oil (1x16L)
/tsp
5.0 tsp
0%
Knorr Italian Tomato Base (12x700g)
/cup
0.5 cup
0%
Rafhan Corn Flour Premium (6x1.2kg)
/tsp
1.0 tsp
0%
Soy Sauce
/tsp
3.0 tsp
0%
Oyster, sauce
/tsp
1.0 tsp
0%
Red Bell Pepper
/g
100.0 g
0%
Basil leaves
/pc
12.0 pc
0%
Thai Basil Beef Pizza:
Preparation
Thai Basil Beef Pizza:

To make Thai Basil Beef pizza, let's get started on the beef chili topping. In a bowl, add beef, water, cornstarch, soy sauce and marinate.
Next, heat the oil in a large skillet on high flame. Add garlic and sear the beef till the meat turns golden brown. Continue to add the sauces, chilies and water. Now cook till the sauces are reduced.
Add the prepared beef chili sauce to the Knorr Professional Italian Tomato Base and set aside.
Cover the pizza base with Italian tomato mix, top with beef chili and bell peppers.
Top generously with mozzarella bake for 15 minutes at 400°F.
Before serving the pizza, top with basil leaves. Enjoy!