After 550 entries and several preliminary rounds taking place over a 6-month period, the Knorr Master of Seasoning 2017 reached its climax in Dubai, UAE, with an exciting finals week at the end of September. Catch a glimpse of the action below: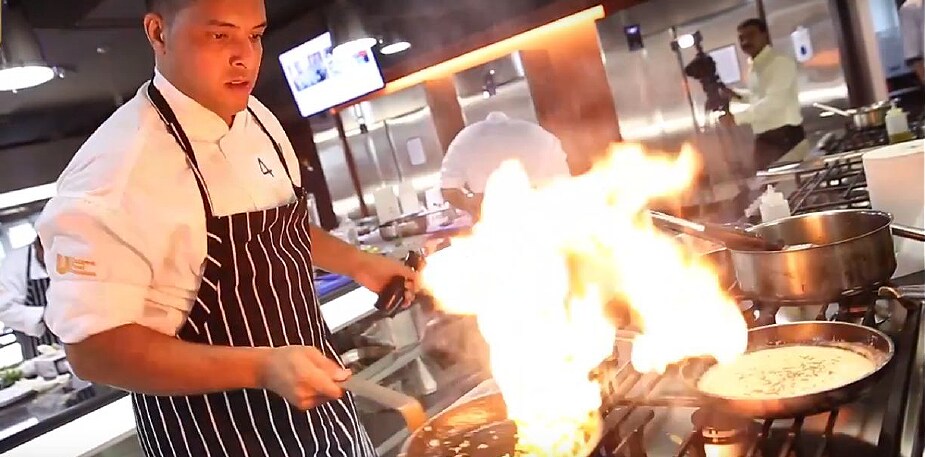 The 7 finalists enjoyed a creative and instructive finals week, taking part in technical masterclasses led by UFS chefs including Chef Mukrram Ali, Chef David El Bitar and Chef Marc Hayes. Their week concluded with a fiercely contested three round competition, which was judged by leading UAE Chefs, including Chef Paul Hage, Director of Culinary at Al Habtoor Group.
Master of Seasoning was created to give chefs an opportunity to showcase their culinary creativity.
"Creating great tasting dishes that diners love is a profession and a passion for many of our chefs. We established the Itnernational Knorr Master of Seasoning Competittion to celebrate these culinary skills, using Knorr ingredients to maximise flavor in a creative way."
– Melinda Taylor, Foods Marketing Director
Congratulations to all our finalists for their outstanding entries; we thank you for creating amazing food that we all love!"
If you want to be our next Master of Seasoning, sign up to our newsletter and we'll keep you up-to-date with all the competition news.