Meet the professional chefs who help make Unilever Food Solutions a source of inspiration for food businesses. Drawing from their extensive experience in professional food services, our award-winning team helps us create solutions for chefs that balance great taste, convenience and nutrition with a consistently high standard.
Apart from sharing creative ways to apply our products in a range of dish types, our chefs conduct in-kitchen skills, waste management, cost saving and storage trainings for our customers to ensure business efficiency.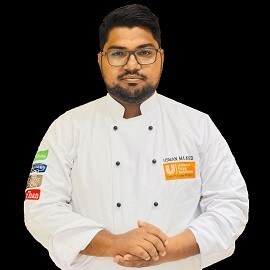 Jean van der Westhuizen
Executive Chef - Middle East, Pakistan and Sri Lanka
Chef Jean has over 19 years of experience in Culinary Arts, applying a goal-focused & strategic approach to his craft.
South African born, Jean completed his training in Cape Town where his passion for the Culinary Arts awarded him "Top Chef" at the Confrere De La Chaine Des Rotisseurs.
Chef Jean regularly appears on Arabian T.V. networks, expressing his love for a variety of cuisines ranging from Japanese, African & Arabian styles of cooking.
He believes his role as a chef is that of a mentor to others. "I firmly believe in sharing as much knowledge as possible to younger chefs in order to ensure they establish respect for ingredients early on."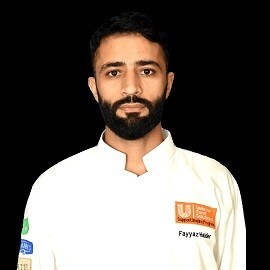 Chef Mukrram Ali
Executive Chef Pakistan

Chef Mukrram Ali has over 8 years of experience in culinary arts, very passionate about food, focused individual with eye to detail.
Chef Mukrram Ali graduated in Culinary Arts from South Essex Collage, England. He has also been awarded the AA Rosette Certification at Landmark Hotel, London. Mukrram Ali has a vast international experience of working in hotels & restaurants of London, learnt modern cooking techniques and had the opportunity to work with Michelin Star Chefs like Gary Rhodes, Michael Sandoval and Thomas Keller. After England, Mukrram Ali worked for a luxury hotel in Dubai and later opened a healthy concept restaurant as a head chef.
Before joining Unilever Food Solutions, he was working with Seabourn, an ultra-luxury cruise line based in Seattle, Washington, where he got the opportunity to travel around the globe and explored multiple cuisines and cultures. Chef Mukrram Ali believes cooking is ultimate giving.