From crunch to flavor, our video tutorial covers all aspects of perfect crispy sandwich recipes. Follow these simple steps to serve amazing perfect sandwiches to your diners.
Making The Chicken
If you're a fan of crunchy, flavorful bites, you're in for a treat. In this guide, we'll show you how to create mouthwatering sandwiches with a satisfying crunch that will leave your taste buds dancing.
Sides and Dips
Let's make your sandwich experience even better with some fantastic sides and dips! These tasty companions will take your sandwich game to the next level.
Plating
Elevate your sandwich presentation with some easy plating tips! Making your sandwich look as good as it tastes is a fun and creative way to enjoy your meal.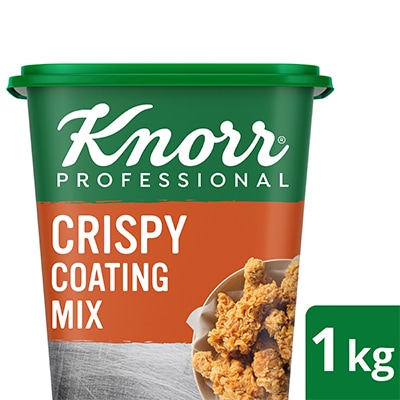 Knorr Professional Crispy Coating Mix is the expert coating base for crispy fried chicken. It's seasoned to give you a delicious, thick and crispy coating every time!
Find out more