What better way to end a splendid Ramadan feast than with a thirst-quenching drink to wash it all down? Guests generally prefer to end their meals on a sweet note, but a sickly sugary aftertaste may put off a few palates. The trick is ensuring an ideal balance of flavours in the recipe itself. Here are some easy ideas you can put to the test at your next event!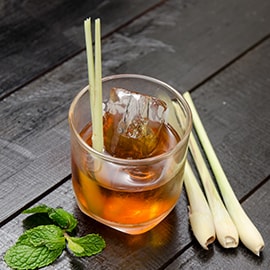 Lemongrass & Lime Cooler
A refreshing after-meal treat for the satisfied diner, just one sip of this summery mocktail is enough to get anyone hooked! The recipe calls for sugar, water, lemongrass, and Knorr Professional Lime Seasoning, which are brought up to a boil and served over ice. The combination of zesty lime and fragrant lemongrass is a definite winning combination. To give it a touch of authenticity, try repurposing the lemongrass stalks as drinking straws by simply pushing the inner rings outwards.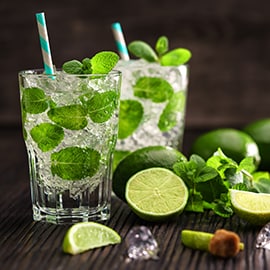 Mint Lime Iced Tea
Mint leaves are the perfect way to transform an average beverage into an invigorating one, and this thirst-quenching mocktail is no different. Blend a simple syrup out of sugar, water, Knorr Professional Lime Seasoning and crushed mint leaves, then mix in pre-steeped Lipton Yellow Label Tea. The result is an irresistible tropical drink that is perfectly complemented by the slightly acidic tea base.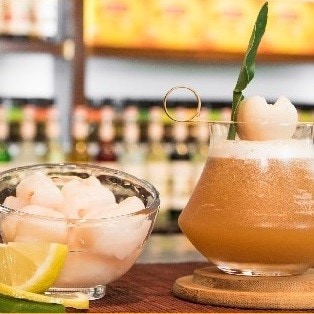 Lychee & Lime Drink
A deceptively simple concoction of Lychee syrup, Knorr Professional Lime Seasoning and multiple lemongrass stalks makes this a popular option to wash down meals. Lychee is an excellent source of Vitamins. Soaked in a zesty syrup lime base and served over ice, lychee adds just the right amount of sweet to the sour of the lime, making it utterly irresistible for our all-year round summer days. Keep your decanter topped up because guests are bound to head for several refills!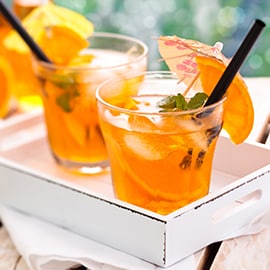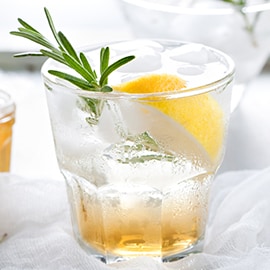 Ginger Lime Fizz
Cater to health-conscious diners with this refreshing beverage. Ginger has been known to offer temporary relief of stomach bloating and gas. Made of just three ingredients - ginger ale, Knorr Professional Lime Seasoning and sparkling water - this tantalizing brew is sure to delight taste buds and stomachs.