Asian Beef Sandwich with Garlic Mayonnaise
Asian cuisine because of its regional diversity is the most versatile cuisine. Every region has its specific characteristic in terms of cooking style and practices, usually associated with culture.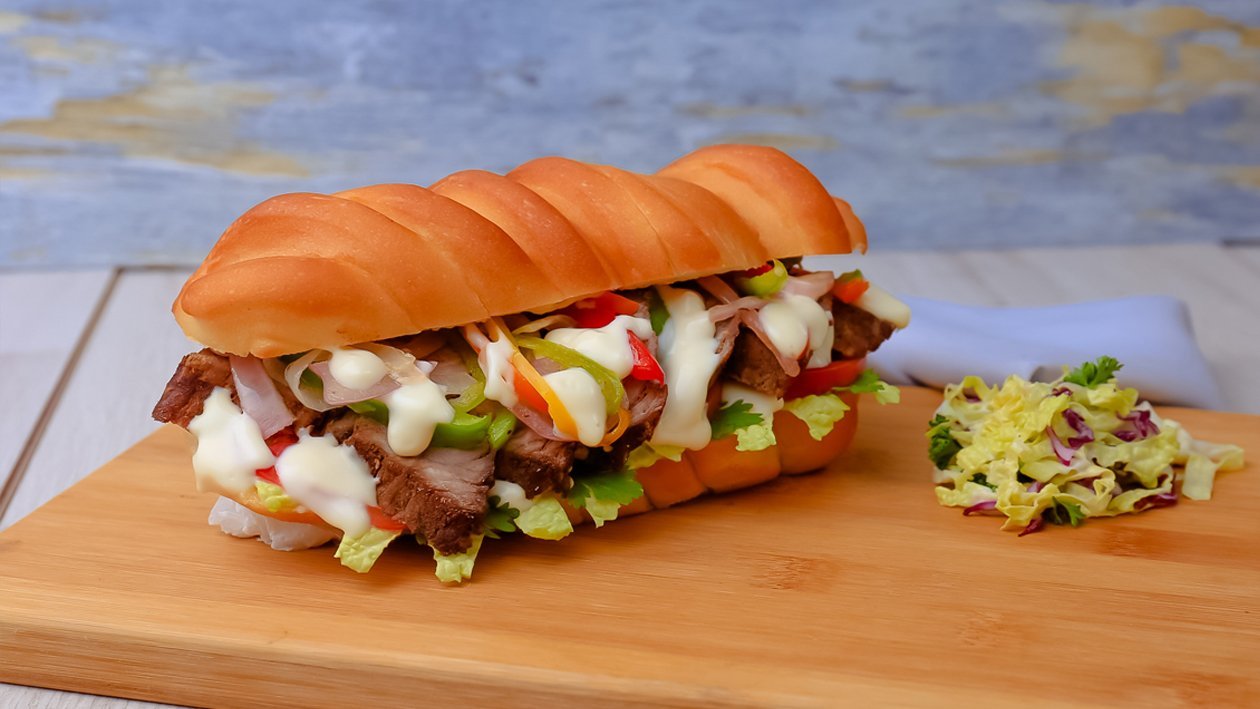 Ingredients
Sandwich:
Spread:
6' French bread loaf

10 pc

Fresh green chilli, julienne

20 g
Dip:
Preparation
Sandwich:

Marinade the undercut beef in Knorr Professional Lime Seasoning, yellow mustard, salt, pepper, garlic, Knorr Professional Spicy Marinade and olive oil. Keep in chiller for 20 minutes.
Heat the hot plate and put beef on it, sprinkle Knorr Professional Demi Glace on top for glazing.
Add the julienne cut vegetables and toss the hot plate.

Spread:

Spread Best Foods Garlic Mayonnaise on bread loaf and put beef in the center with some vegetables.

Dip:

Serve it with French Fries and Best Foods Garlic Mayonnaise dip.