Green is the colour of nature and many guests regard green colour dishes to be healthier. The truth is they are. Herbs strengthen the immune system, lower blood sugar and cholesterol levels. This marinade has a vibrant green colour served with beautiful yellow turmeric rice. Download recipe toady!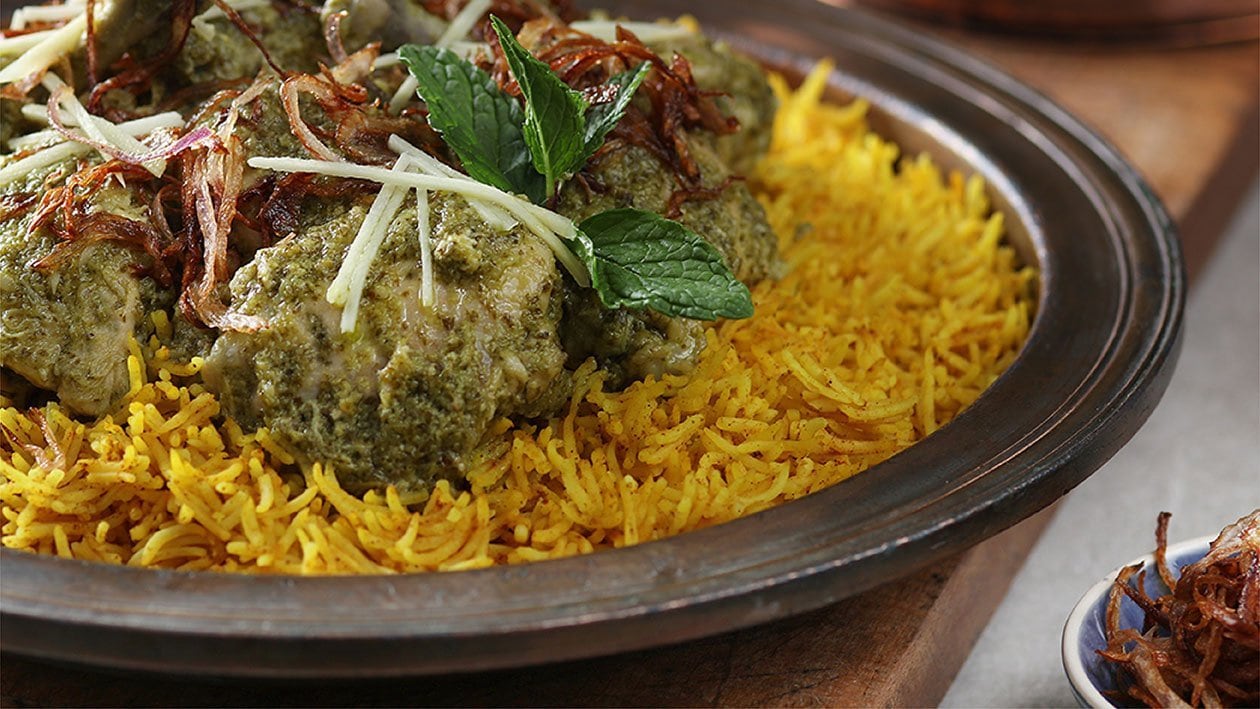 Ingredients
The Marinade:
Fresh coriander, chopped

100.0 g

Garlic, fresh, chopped

40.0 g

Ginger, fresh, chopped

40.0 g

Black pepper crushed

50.0 g
Preparing the Chicken:
Rice Preparation:
Basmati rice, washed

2.0 kg
Preparation
The Marinade:

Wash and place ingredients into a blender, blend until smooth and check seasoning.

Preparing the Chicken:

Cut the whole chickens into 12 or 8 pieces each chicken. Marinate for no less than 12 hours.

Rice Preparation:

Dissolve Knorr Professional Chicken Soup Stock in water and add to the rice.
Add spices and cook or steam rice for about 15 minutes until fragrant.

Finishing off the Dish:

In a wok stir-fry the marinated chicken and add some water to create a gravy. Simmer chicken until cooked and tender about 20 minutes, adding water as needed for a gravy
Once chicken is cooked layer rice and chicken in serving dish
Garnish with onions and ginger.