Lamb and Dal
Lamb and lentils go very well together, in this recipe we made a hearty ragout with olives, tomatoes and herbs. Sauce is very important so we have prepared only the best, Knorr Demi-Glace Sauce with mustard. This Ramadan use Knorr Coating Mix Marinade to marinade all kinds of meat, not just lamb.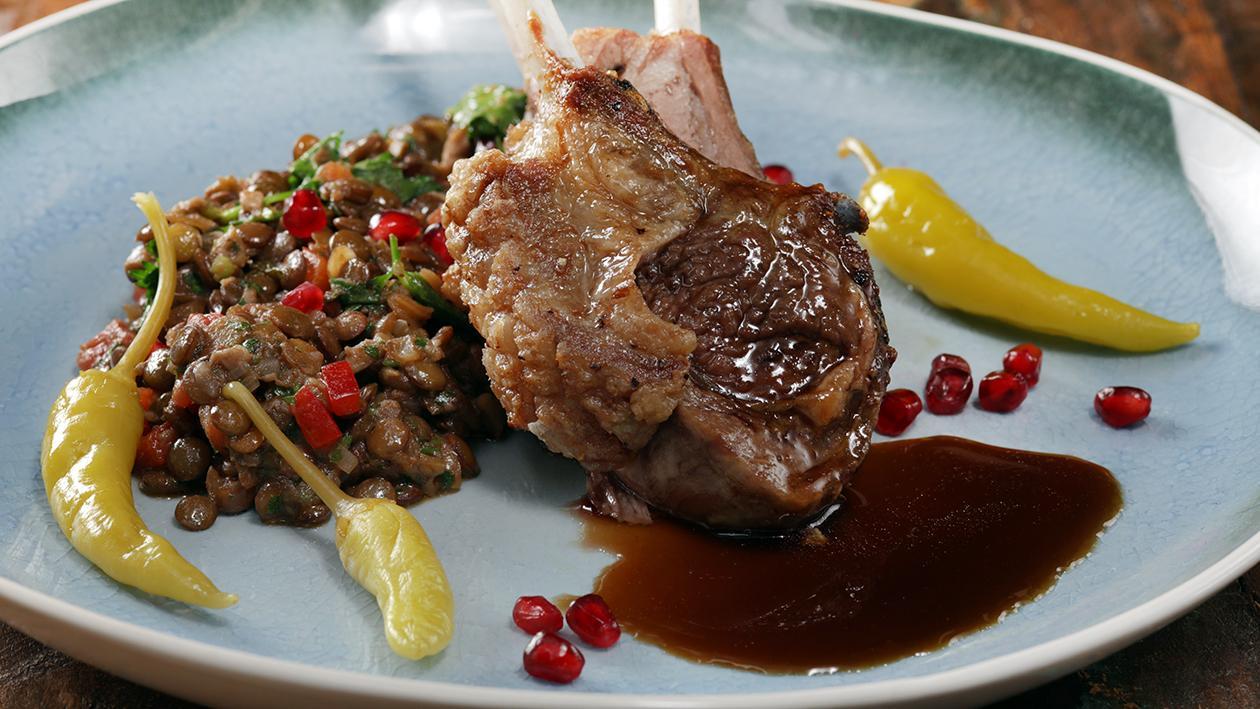 Ingredients
Cook the lentils:
Lamb Cutlets:
For Sauce:
Preparation
Cook the lentils:

Heat the Rafhan Corn Oil in a medium saucepan over a medium-high heat and add the onion and garlic. Turn the heat down to medium and gently fry for 5 minutes, stirring regularly. Add the olives to the pan with the lentils. Toast for 5 minutes then add the water 200ml at a time, refilling when it goes dry.
When the lentils are cooked and only a little thick liquid remains, add the diced tomato to the lentils. Finely chop the herbs and add those too. Finish by stirring in the olive oil and set aside.

Lamb Cutlets:

Marinate Chicken drumstick with Knorr Coating Mix Marinade and chopped rosemary for 4-6 hours before grilling to desired level. Approx. 12-15 minutes for medium.

For Sauce:

Dissolve Knorr Demi Glace Sauce in warm water and simmer for a few minutes to ensure perfect thickness, then whisk in mustard.