Designed for professional chefs, check out this Spicy Potato Salad recipe: cooking instructions broken into components, full list of professional ingredients, chefs' preparation secrets. Master this recipe with products like: Hellmann's Classic Mayonnaise and Knorr Professional Lime Seasoning.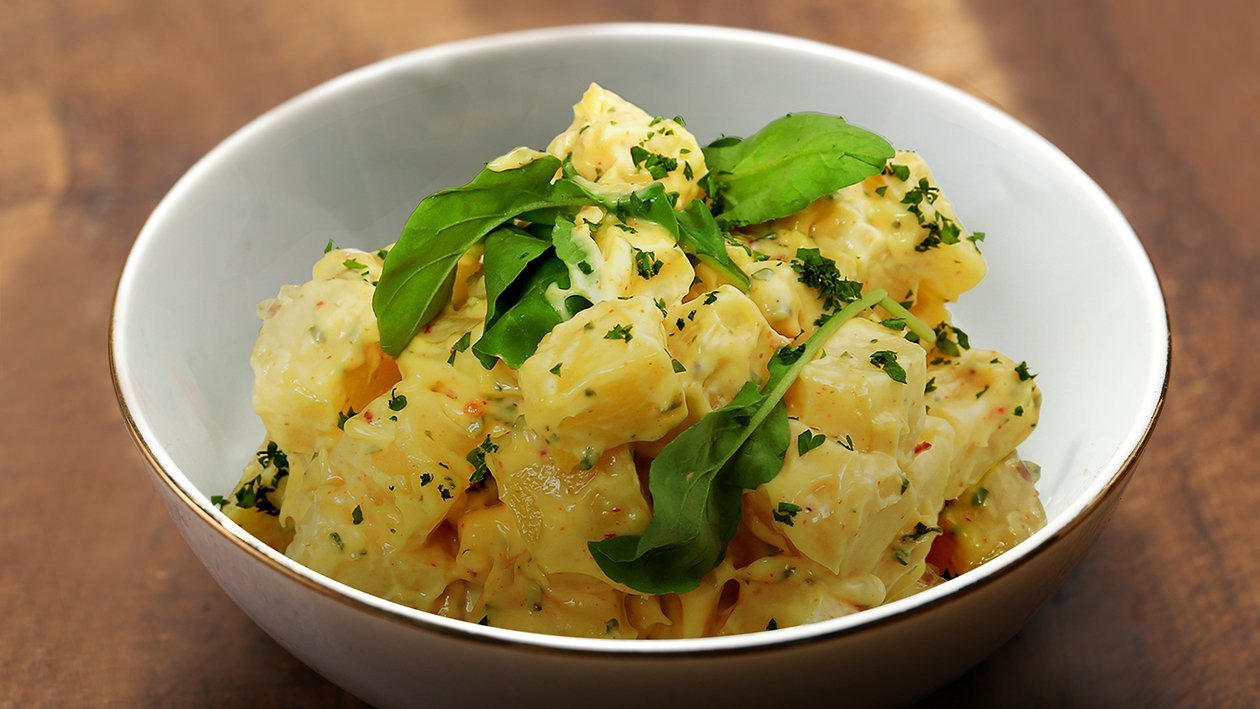 Ingredients
Spicy Potato Salad:
Garlic cloves, chopped

30.0 g

Crushed red pepper flakes

15.0 g

Cilantro Leaves, Chopped

60.0 g

Parsley, finely chopped

60.0 g

Dill, fresh chopped

30.0 g
Preparation
Spicy Potato Salad:

Wash and scrub the potatoes, Heat oil in a pot on medium heat, add turmeric, salt and cayenne, stir well and cook for 1 minute.
Add potatoes and water into the same pot and bring to a light boil, gently stir the potatoes. Reduce the heat to low, cover and cook for about 40 minutes once it's cooked, remove from the heat and drain, allow them to cool in a colander.
Once the potatoes have cooled down, slice them into quarters.
Then add remaining herb, spices, Hellmann's Classic Mayonnaise, Knorr Professional Lime Seasoning and season to taste.