The perfect fried chicken should be crispy, juicy, and delicious, and here's a list of things to ensure your fried chicken recipe fits the bill. This list allows you to make an unrivaled and perfect fried chicken easily.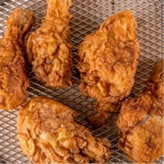 1. A Perfect Crisp
First on the list of essentials for a fried chicken dish is the crispiness of the fried chicken. It should have a flavorful, golden-brown crust that complements the tender chicken it contains.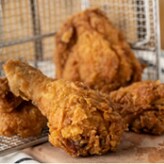 3. A Crisp That Sticks
If the coating doesn't stick to the chicken and keeps falling apart while frying, there's something wrong with the ingredients you've used. You may have used excessive flour, preventing the coating mixture from latching onto the chicken. The best way to avoid this is using Knorr Professional Crispy Coating Mix, which comes with just the right combination of flour and delicious seasonings.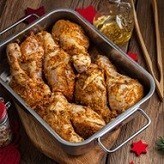 4. Brimmed With Flavor
You don't want to serve your customers fried chicken that looks great but tastes bland, which is why marination is the key. To give your chicken a balanced spicy and umami flavor, marinate your chicken in Knorr Professional Spicy Marinade for at least 2 hours before frying.